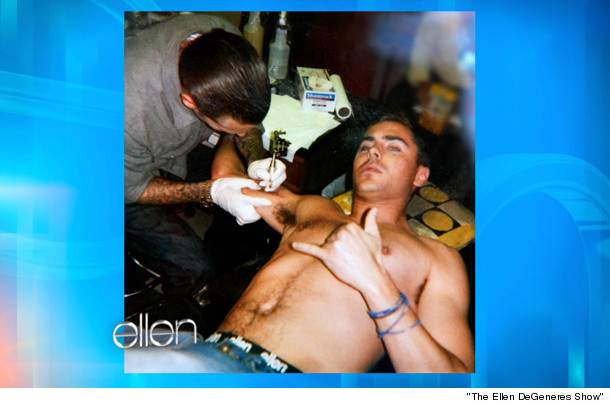 Zac Efron
just added some new ink to his previously tattooed body -- and he did it shirtless, while wearing some
Ellen DeGeneres
underwear!
The young star recently got some new body art on his arm and shared a photo with the talk show host while on her show today with "
Lorax
" co-star
Taylor Swift
.
"Clearly I'm in pain," Zac added of the photo. "I looked down and saw your name on my underwear and I said man, I got to get a tattoo."
While he joked the tattoo is of Ellen's name, we're not sure yet what it actually is.
While on the show, he and Taylor also sang an original song to the tune of
Foster the People
's "
Pumped Up Kicks
." Check it out below: