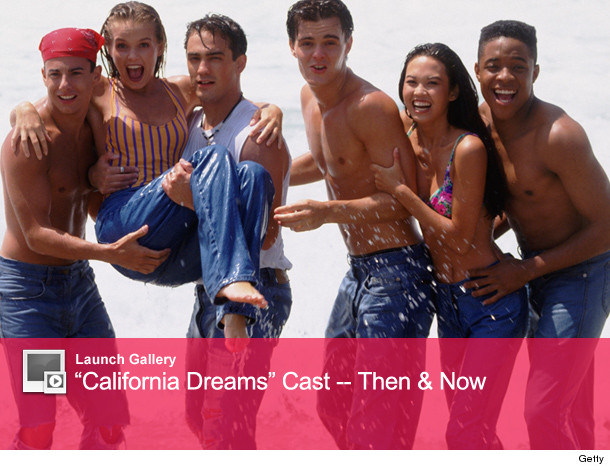 Before joining
"Baywatch"
as
April
in 1997, birthday girl
Kelly Packard
was on another sun soaked show:
"California Dreams."
The TV show followed the trials and tribulations of a teen SoCal band and their manager,
Sly Winkle
.
Kelly, who turns 38 today, starred as blonde babe
Tiffani Smith
through the show's five season run.
She went on to join
David Hasselhoff
on the beach before working on
"Ripley's Believe It or Not."
As far as her personal life is concerned, Kelly tied the knot in 1997 -- and is now a happy mother of four, giving birth to her youngest child just last year.
But what happened to the rest of the cast? Click out the gallery above to see who's still sexy now ... and who completely disappeared off the face of the earth.
Most of the group reunited in 2010 during an appearance on
"Late Night with Jimmy Fallon"
-- check out their performance blow.