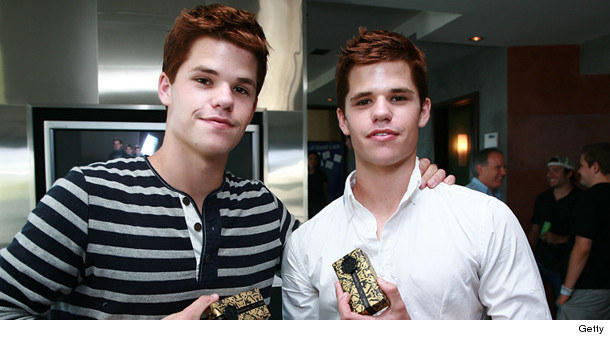 Charlie
and
Max Carver
 played teenage versions of
Lynette Scavo's
(
Felicity Huffman
) kids on
"Desperate Housewives"
-- but they've seriously bulked up since leaving Wisteria Lane!
The 24-year-old twins joined the cast of MTV's
"Teen Wolf"
for the show's third season ... and now, they look like this:
Wow!
The
show's official tumblr
account posted the photo above on Tuesday to address rumors that there wouldn't be as many shirtless scenes in upcoming episodes.
Glad that's settled.
The two were brought on to play twin Alpha werewolves Ethan and Aidan
and are described
as "dancers charmers with brilliant minds" ... and impressive six-packs!
The show is expected to return Summer 2013.