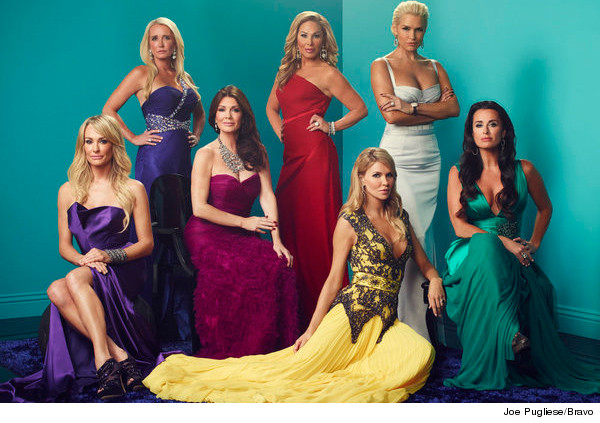 Brandi Glanville
just spilled the beans on how much the
"Real Housewives of Beverly Hills"
rake in from
Bravo
.
The reality star revealed her salary and the
higher
salaries of her costars during a very candid conversation with
Howard Stern
on Tuesday.
According to Brandi, she was paid $18,000 for her first season on the show, when she was just a part-time "Housewife."
After Bravo realized her lack of filter and penchant for catfights made for great TV, Glanville was upgraded to full-time status ... and took home $136,000 this year.
But that's not enough ... she wants more!
Glanville says some of the other women make $250,000 a year. We're guessing that
doesn't
include
Yolanda Hadid,
who just joined the show this season.
"I want what they're getting," Brandi told Howard. "I feel like I work hard."
Despite her lower salary, Brandi admits the show does help her pull in income from other outlets as well.
"It gives you a platform to do a book, and you're getting wine deals and you're getting appearance fees," says Brandi. "People are just throwing money at you."
Not too shabby, is it?