Talk about a having a rockstar Father's Day! 
Nicole Richie took to Instagram on Sunday to share a super fun clip of her adorable kiddies Harlow, 7, and Sparrow, 5, dancing with their famous papa, Joel Madden. 
In the video, Harlow and Sparrow show off their adorable dance moves as the jump up and down and roll around in the grass next to the Good Charlotte musician as he perfectly lip-syncs all the words to "The Lego Movie's" "Batman" song. 
Madden also posted a second clip on social media, which showed the group likewise rocking out to Drowning Pool's hit single "Bodies." 
The cute couple's been married since 2010, and it definitely looks like the Madden family still know how to let loose and have some fun together! 
What do you think about Joel's Father's Day dance party? Sound off below and check out the gallery to see how more celebs celebrated the special day!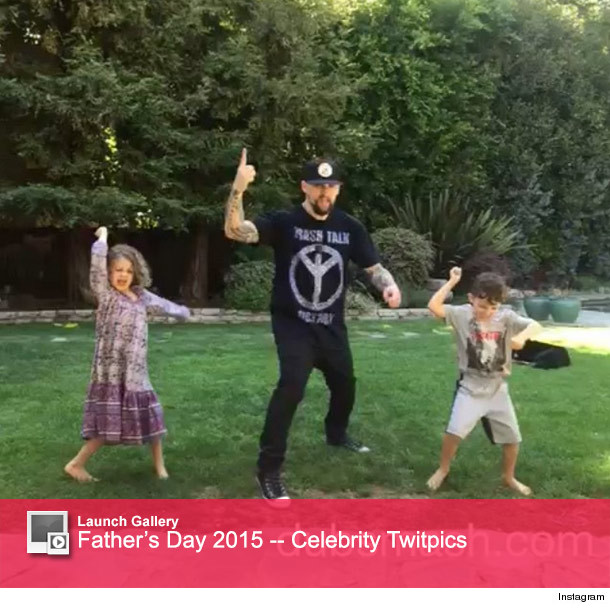 For more of today's hottest headlines, check out the video below!