Seth Meyers asks former secretary of state about popular memes on his NBC late-night show Wednesday.
Hillary Clinton bashed Donald Trump, addressed the Donna Brazile DNC scandal, and celebrated the Democratic victories in elections across the country this week on "Late Night with Seth Meyers" Wednesday, but she failed to supply an answer to one of the comedian's best questions.
Meyers showed her a few of the memes in which she and former President Barack Obama are pictured laughing hysterically together, usually paired with text imagining the politicians laughing at the expense of Trump.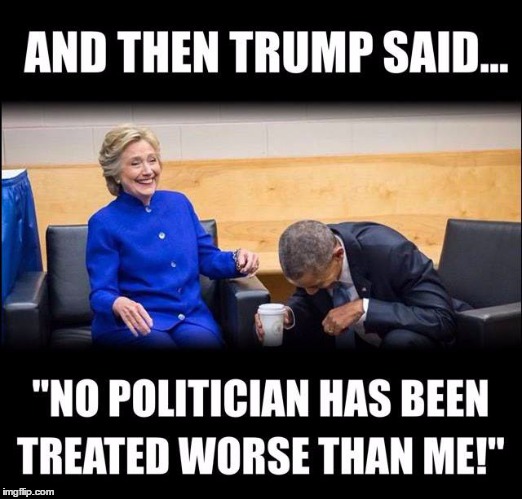 "Do you remember what it was that you guys were saying to each other?" Meyers asked.
"I do," she said, getting all of our hopes up with just two words.
But alas, it was all downhill from there.
"You know, my book is filled with lots of revelations... but there some things that just have to remain within the cone of silence," the former secretary of state said.
What a tease.
View Photos Getty Hillary Clinton Claps Back at Donald Trump's 'Crooked Hillary' Tweet Perfectly