Chrissy Teigen is finally opening up about her pregnancy!
"I announced my pregnancy," she tells the audience on next Monday's show. "It was so hard keeping a secret and I've got to thank all of you, and even our sound guys that could hear me throwing up back stage every day!"
"I love that photo because it looks so natural," she adds, referring to the pic with her handsome hubby. "But, I'll tell you how much staging went behind that. There was a table in the background. I was like, 'You have to get this table out.' We're really excited. So excited. John is really really really excited."
While most reactions to the pregnancy news have been positive, Chrissy recently faced some baby bump body-shaming on Instagram, after she posted the first photo of her growing belly.
After sharing the selfie, some social media users started to comment on the size of her belly, making claims that the couple is expecting twins.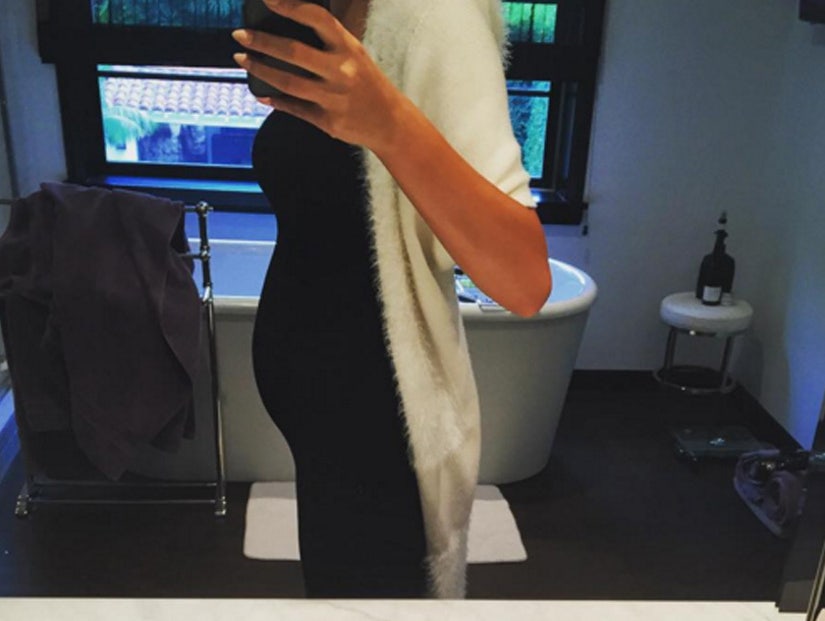 Instagram
"Good thing I am unoffendable or this would be a rough few months," she posted Sunday via Twitter, after sharing the new pregnancy pic. "I did IVF. One at a time. It isn't twins. I can see the damn thing. Get out of my uterus. I put one embryo in. I have ultrasounds every few days. I didn't announce at a week."