Kelly Ripa and Michael Strahan never disappoint on Halloween, and this year is no exception!
The "Live With Kelly and Michael" hosts took to Instagram to tease their "Magic Mike"-inspired costumes.
In the pic, the pint-sized star is sporting a short brown wig, sexy scruff, a tie and fake chest hair as she hits the stage with Strahan, executive producer Michael Gelman and head of production, Art Moore.
"Haha! #LIVEhalloween countdown costume reveal," the show's official Instagram page captioned the silly snapshot.
But, these aren't the hosts' only costumes this year!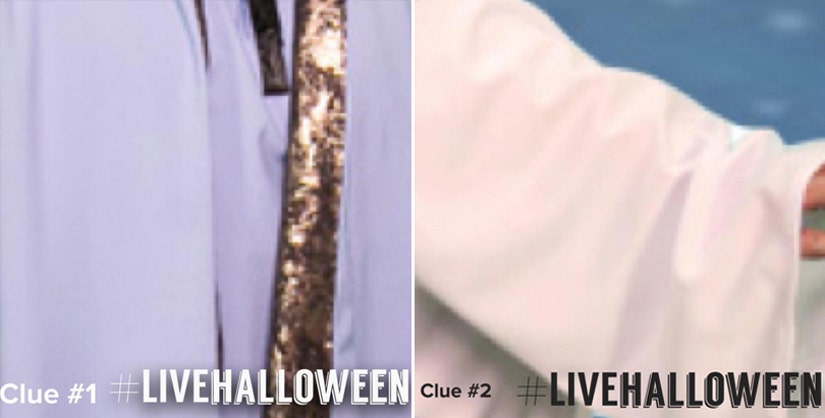 Instagram
The show teased fans with a series of obscure photos of their second outfits, which feature a white robe and some mysterious gold sequins.
"#Clue # 1 of #LIVEhalloween Countdown costume reveal! Tune in this Friday for our #Halloween show! #KellyandMichael COMMENT below with your guess...we'll be revealing more clues and the costume later today," they captioned the first pic, before adding a second shot.
Commenters quickly started making predictions, with the majority going with the Pope or "Star Wars" characters.
Think you know? Sound off below!