Taylor Swift is getting candid about her love life.
The songstress has had her fair share of high profile romances which often become the subjects of her hit songs ... although she never names names.
In a recent interview with GQ magazine, the 25-year-old opens about the relationship that inspired her hits "Style" and "Out of the Woods", which many presumed were about One Direction's Harry Styles.
"The number one feeling I felt in the whole relationship was anxiety," she revealed. "Because it felt very fragile, it felt very tentative. And it always felt like, 'Okay, what's the next road block? What's the next thing that's gonna deter this? How long do we have before this turns into just an awful mess and we break up? Is it a month? Is it three days?"
The pair dated for two months, but called it quits in January 2013 after traveling together in the British Virgin Islands. While the relationship may have been short lived, the "Wildest Dreams" singer did learn an important lesson.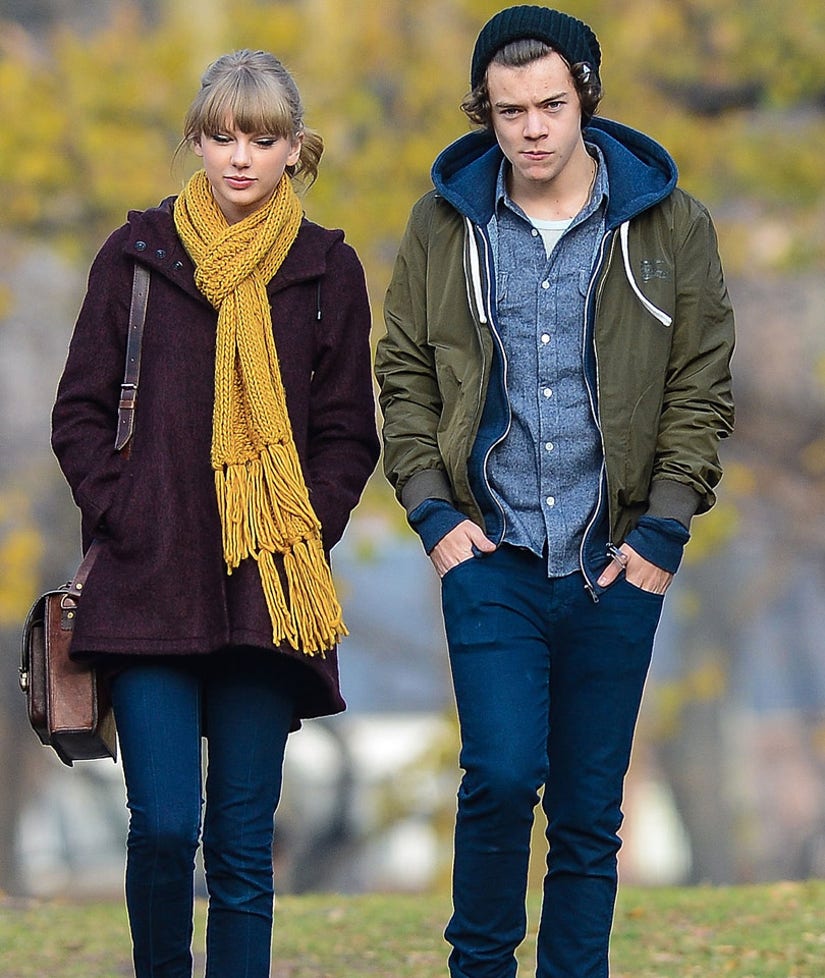 Getty
"I think a lot of relationships can be very solid and that's kind of what you hope for, for it to be solid and healthy but that's not always what you get," she continued. "And it doesn't mean that it's not special and extraordinary just to have a relationship that's fragile and somehow meaningful in that fragility."
For his part, the 21-year-old Brit recently released his single "Perfect" with his band mates, which many took as a not-so subtle response to TSwift's "1989" album.
The country-turned pop star has moved on and is happily dating Calvin Harris. The pair have been going strong for seven months and the DJ was recently spotted at his other half's Miami concert.
What do you think of Taylor's candid comments? Sound off below then click "Launch Gallery" for more of Taylor's celebrity exes!