This is really happening!
While we had our doubts when Valeria Lukyanova -- AKA the Human Barbie -- said she was going to start DJing, she just released her first track.
Titled "Jack Your Barbie," the single offers up a strong house beat with Valeria's vocals on repeat. Check it out below:
Waiting for your permission to load Soundcloud audio.
Lukyanova teamed up with Ukrainian DJ Sender for the EDM collaboration, which they describe as a throwback to music of the early 2000s.
"I like his taste and trust him 100 percent," Lukyanova told Billboard of the song. "Eugene is very a spiritual guy, and we understand each other. At the same time, he has been around since the beginning of the rise of EDM, even for some time before, so he knows [the industry]."
As for the track itself, a press release describes it as a "message to women, that they should discover and express their inner Barbie. Turn on their beauty!"
The Internet celebrity is launching a DJing tour, something she spoke to us about in September.
"The music will have special Vibrations. With certain cosmic sounds and special frequency, people will get a powerful psychic charge for getting his true essence, healing and finding his calling," she told us via translated e-mail. "Each set will be something definite, will have a special message and unique energy. I'm creating a special music with Eugene Sender and my management Nadia and Elena help to give the correct direction. We are on the same wavelength. And it's important when you work with team."
And, since so much attention is given to her almost unrealistic appearance, we had to ask what she'll be wearing for these set.
"As always, it will be bright, extravagant and cosmic costumes, emphasizing my perfect and attractive figure," she told us. "Many esoteric accessories will give a certain ambiance and mystical meaning. I follow fashion trends but the costumes I form myself."
Check out more photos of Valeria and her "perfect and attractive" figure in the gallery above.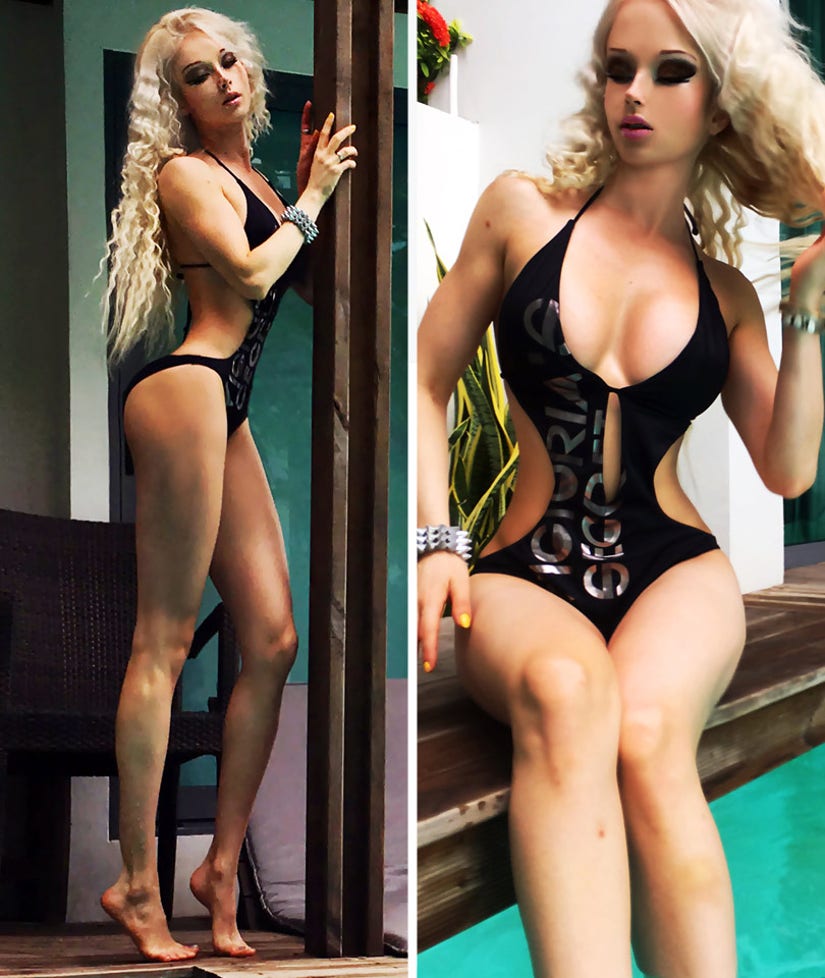 Valeria Lukyanova