Sara Gilbert, is that you?!
The hosts of "The Talk" went all out for Halloween this year, transforming from daytime talk show hosts into their favorite singing divas.
The "Roseanne" alum had the most dramatic makeover as she hit the stage as Celine Dion. From the glamorous makeup to the long brunette wig, Sara looked strikingly similar to the "Power of Love" songstress.
Gilbert even belted out a few songs for the audience as she took on her cohosts in an epic lip sync battle!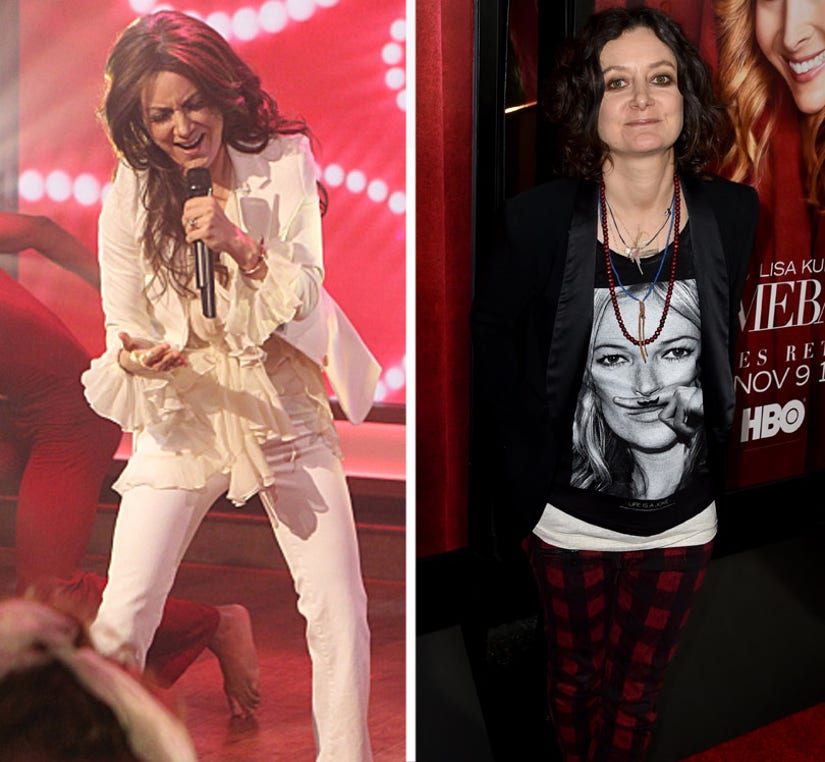 CBS/Getty
Julie Chen rocked out as a '90s-era Madonna, Aisha Tyler embraced her inner pop star as Beyonce and Sheryl Underwood had us cracking up as James Brown. Sharon Osbourne was also unrecognizable as Sia, complete with her signature blonde wig covering half her face.
But the ladies of "The Talk" weren't the only ones to transform for the spooky holiday. The women of "The View" took on Disney villains, each sporting heavy makeup, hair, and killer costumes.
On "Today" gang showed up as Charles Schulz's "Peanuts" crew for this year's celebration, and Kelly Ripa and Michael Strahan took on "Magic Mike" and "Star Wars."
Check out the gallery above to see all of the best celebrity costumes!