Chloë Grace Moretz might not have 'squad goals,' but the talented actress has bold opinions she's ready to share with the world!
Featured on the December cover of NYLONmagazine, Moretz stuns in a fur cardigan, dramatic makeup, and effortlessly messy hair. She might only be 18, but the "Kick-Ass" actress has big dreams, a strong mind, and a passion for feminism and equality.
Touching on her two older brothers struggling with their sexuality when she was growing up, Moretz tells the publication, "The problem is we live in a society where we have to say the words, 'I'm coming out.' No one should care what your sexual orientation is, what color your skin is, or if you're a man or a woman."
"People would call them the F-word, and I would get so angry. It was really hard to see my brothers be hated on or bullied, so I stood up for them," Moretz adds.
Watching her brothers both struggle to fit in inspired the star to fight for human rights at a very young age. "We shouldn't be using these terms to create more labels and segregate us further apart than we already are" she says.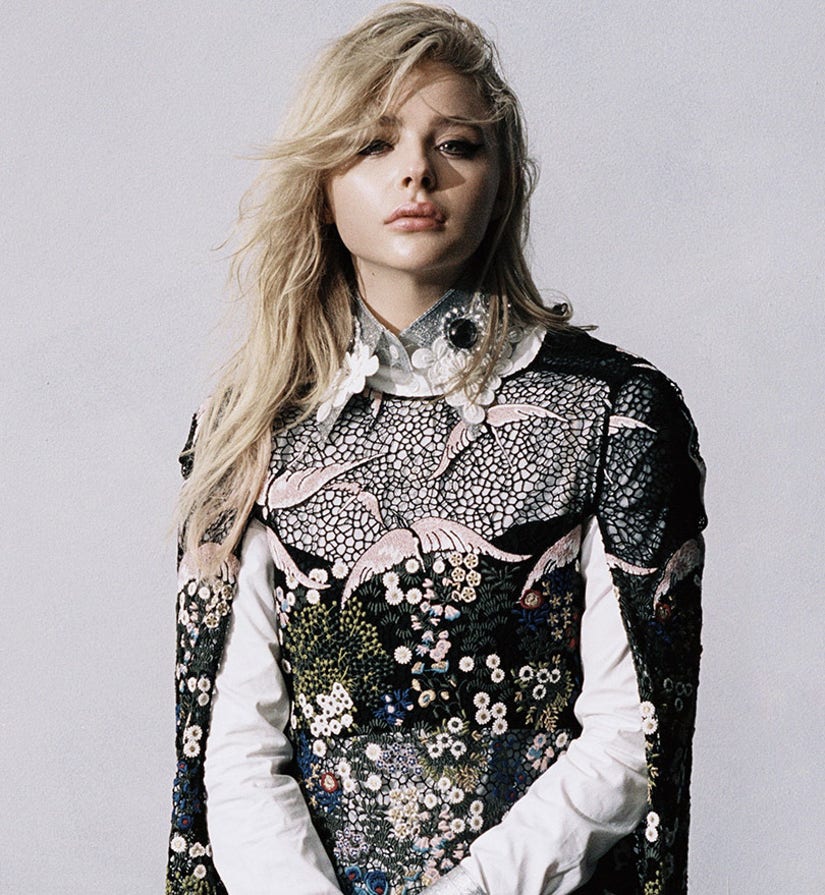 NYLON/Harper Smith
Feeding off of this idea, the blonde beauty opens up on why she's anti "squad-goals."
"I agree with having a good core group of friends, but the issue I have with squads is it creates exclusivity," she explains. "I was never included in those things when I was a kid. I was the weird one that chose to do movies, so now I go out of my way to be nice to people and make them feel included."
Raised by a single mom, the actress is a self-proclaimed feminist, and proud to share her views.
"I've been a feminist since birth. I think feminism is about strong women being who they want to be and fighting for equality on all accounts," she continues. "It's not about men being demolished to bring women higher up in the world. I think that's incredibly misconstrued."
Though the film industry can seem misogynistic at times, Moretz has had quite the opposite experience while shooting "Neighbors 2" with Seth Rogen and Zac Efron.
"If any of the women ever feel there's something inappropriate, we speak up, and they will never push the boundaries with us -- they've been really respectful," Moretz reveals.
While the movie star is focusing her energy on acting now, she confesses that she would one day love to work in politics.
"I'm ready, guys, youngest female president ever! I don't know...maybe not president. I might just be a senator. We'll see," she jokes.
Check out NYLON for more from her interview and pick up the issue when it hits newsstands Dec. 1.