Could a "Dawson's Creek" reunion be in the near future?!
Katie Holmes reveals what she thinks of the idea in the December issue of Ocean Drive magazine. While it sounds like the actress would want to reunite with her castmates, we're not sure if it will ever happen.
"[Dawson's Creek] was such a special time in all of our lives [but] some things are better when it stays the way it was," she tells the mag. "I would love to get together with everybody, I'm not sure a reunion would be as fulfilling as what we all want it to be."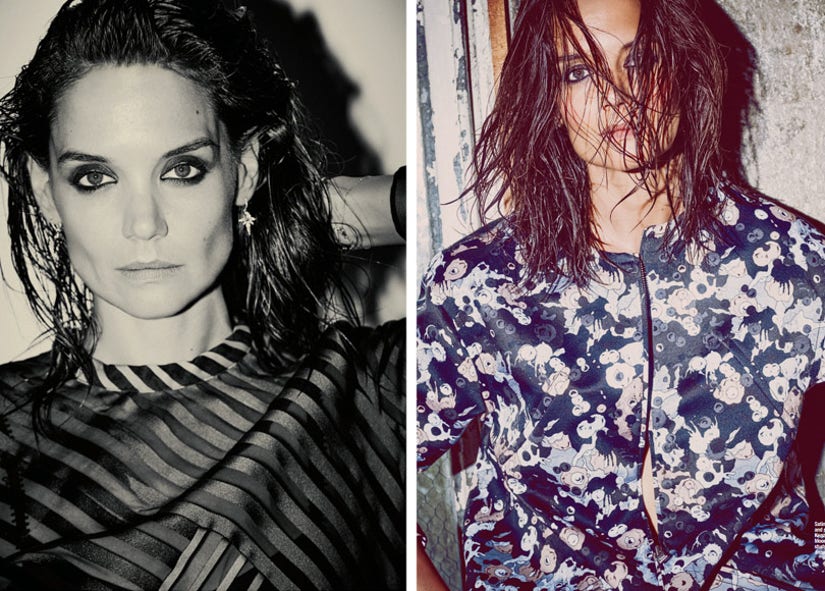 GA Trunk Images
"I'm game for anything. I don't really regret anything that I've done," she continues. "I've learned from everything, and everything sort of leads you to the next place. I just keep going."
The 36-year-old star, who has appeared in numerous films and in plays on Broadway following her days on the teen drama, admits that she's never been one to "shy away from risks" when it comes to her career.
"I'm just interested in a lot of different things. I don't even think of it as a risk; I think of it as something exciting and new," she reveals. "As I've grown up, I think that the harder you work the more successful you are. From what I have seen, the people at the top, they're just constantly working and constantly surrounding themselves with other successful, like-minded creative people."
The "Touched With Fire" actress has grown up before our eyes. Three years after her divorce from Tom Cruise, she admits that her daily life with their 9-year-old daughter, Suri, is very down to earth.
"I have a very normal life, and I happen to work in an industry that is abnormal," she says. "Daily life, I take a train and cab; it's just about getting from here to there, and I don't care how I do it. I have to get there."
What do you think of Katie's candid comments? Sound off below then click "Launch Gallery" for more stars of the WB then and now!