Some people might run in the opposite direction when they think about attending their high school reunion -- but not Matt Leblanc!
The 48-year-old actor graduated from Newton North High School in Massachusetts back in 1985 and attended his 30th reunion last Friday night.
High school reunion tonight. Yikes. Should be a blast to see everyone. I hope.

@Matt_LeBlanc
Upon his entrance, the "Friends" was greeted with a sign saying "Welcome NNHS Class of 1985! 30 year reunion," and stopped for a quick selfie he later shared on Facebook.
The TV icon also took several pics with his former classmates to celebrate the long awaited reunion.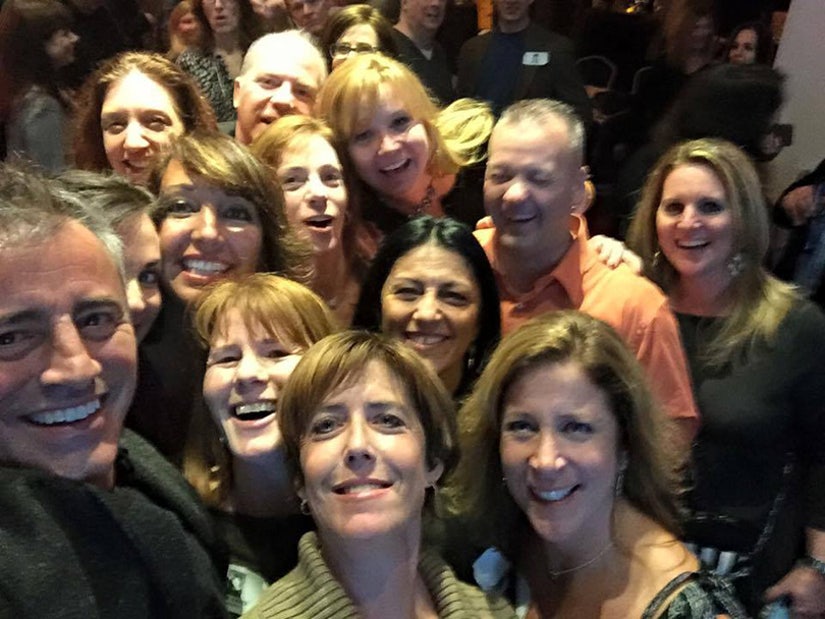 Facebook
Throughout the night, LeBlanc's high school friends couldn't resist bringing up Joey's famous "Friends" pick up line -- something he had to tweet about following the event.
Ok , to everyone who's asked "how I'm doin?" I'm doing good. Thanks for asking. 😉

@Matt_LeBlanc
Sounds like LeBlanc had a blast!
You can catch Matt Leblanc on the series, "Episodes," which will start filming its fifth season in 2016.