Can Matty and Jenna make it work?!
That's the question on everyone's mind after "Awkward's" November mid-season finale -- and Ashley Rickards is spilling some major details on what's in store for our favorite on-screen MTV couple.
Rickards -- who's partnered with Sleep Innovations to help give back this holiday season -- opened up about Season 5B of "Awkward" and the possibility of Season 6 while chatting with toofab's Brittany Kyles.
On the season finale, it seemed like Jenna (Rickards) and Matty (Beau Mirchoff) were finally going to make their relationship work. They both confessed their love for one another and Jenna even decided to drive up to college with Matty to give him a proper sendoff.
While it looked like these two were ready to commit -- even long distance -- Jenna broke our hearts with one last thought: "Of course, that's not quite what happened..."
With Season 5B around the corner, and the kids of Palos Hills now off at college, we wanted to know if the next season will focus more on Jenna and Matty's relationship.
"Yeah, it's definitely about the whole Jenna and Matt thing -- the show goes on in Jenna's head -- but we do get to see how Matty has changed," she explained.
"Beau did such a good job with how he takes his character and all the different emotional depths. It gets dark for Matty and it gets dark for Jenna, and confusing," she continued. "You know, the stakes get higher as we get older. So these characters that we're used to seeing make a little mistake, their mistakes become bigger and have bigger repercussions."
While Matty and Jenna's relationship has been put through the wringer, does Ashley personally think they'll last?
"I think that first love ... doesn't really just go away. I personally don't believe that you ever stop loving somebody, I think that you fall out of love with them and that's the difference," she said. "And so with Jenna and Matty, they were each other's first loves and that bond is so strong. And we've seen through every circumstance they've been through, in some way, they find themselves back with each other. So it will be interesting to see how that ebbs and flows."
Though it sounds like Season 5B will definitely tackle the Matty-Jenna distance dilemma (and will jump one year ahead), that doesn't mean we won't be seeing fellow show favorites.
"You know Jillian [Rose Reed] -- sorry I always call them by their names -- but Tamara comes back looking very different. I personally think it looks really good. She looks hot. And all the different roles have changed. They have a new additions to the family, that's there, it's funny though," she added.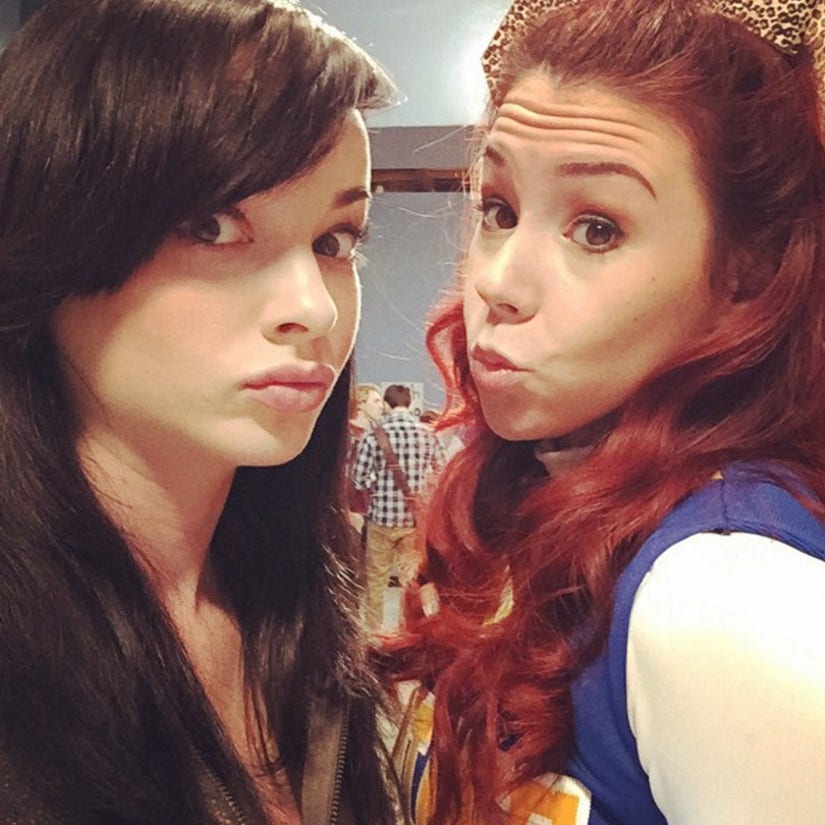 Instagram
Supposedly, 5B will be the last season of "Awkward" ... but Ashley's staying positive about the possibility of a Season 6!
"You know what, I am really, really optimistic about it. I honestly I can't foresee it not happening. There are so many places to go and I think the audience is craving it. We have such a great and loyal following and they have grown up with us and with our characters. Yeah I am very optimistic about it."
With the holidays upon us, Rickards using her time off to help give back to those in need. Ashley has teamed up with Sleep Innovations and Stand Up For Kids to help raise money for homeless youth. Every time you use the hashtag, #SINoPlaceLikeHome -- and share your "awkward" holiday stories -- Sleep Innovations will donate to Stand Up For Kids.
"I'm partnered up with Sleep Innovations, which I've gotta give it to them because they're doing this amazing campaign right now with the holiday season. It's called #SINoPlaceLikeHome and what it does is when you hashtag that, Sleep Innovations donates a dollar to Stand Up For Kids which is a charity that helps assist homeless youth with clothing, food and temporary shelter," she explained of her new charitable endeavor.
Are you excited for Season 5B of "Awkward"? Tell toofab in the comment section below and make sure to hashtag your awkward holiday stories with #SINoPlaceLikeHome to help raise money for Stand Up For Kids!