Kendra Wilkinson gave her son Hank Jr. a whole lotta love on Friday in honor of the cutie's sixth birthday. We can't believe how quickly the reality star's little boy has grown up -- and neither can she! The 30-year-old mama could not stop gushing over her oldest child in an Instagram post in honor of his special day.
"6 years ago today I gave birth to this angel. Thought I loved him the first moment I laid my eyes on him but waking up this morning I can say I love him more," she wrote in the caption. "He's such an amazing boy with such a caring heart. He's a big nerd like his papa n loves video games and building Legos non stop but yet when he step on a field or a court he's dangerous.
"His favorite thing to do is play with his sister. Driving home from school everyday all he says is "yay can't wait to get home to see her". He found a wallet at school yesterday and was concerned about who's won't get lunch," she continued. "He's the one who keeps the traditional stuff going on in the house and I can honestly say he's 100x more responsible n cleaner than I'll ever be. I can go on for days but you get the idea. LOL #happybirthdaylilhank"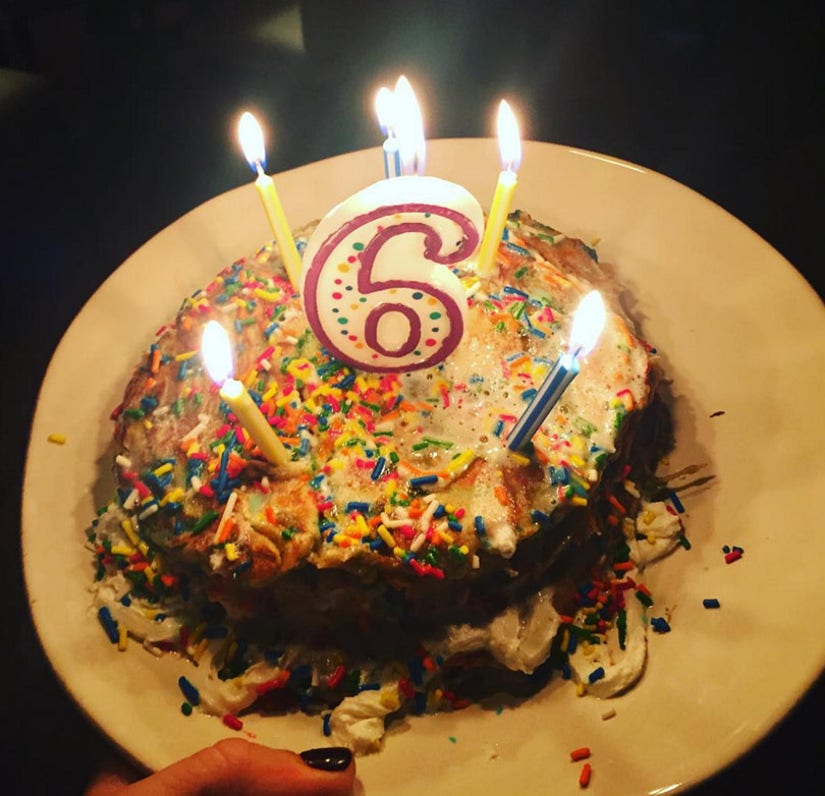 Instagram
In the photo, Hank looks all grown up in a jersey, a pair of shorts and sneakers. The star also shared a flashback photo showing just how much he's changed.
The "Kendra On Top" star started her son's big day with a special sweet treat: A huge stack of delicious pancakes, complete with candles and sprinkles!
"Started this morning off with a stack of funfetti pancakes for Lil Hanks 6th birthday. 😀 #happybirthdaylilhank," she said of the pic!
How adorable is Kendra's son? Sound off below then click "Launch Gallery" for more cute celebrity kids!