Blake Shelton and Gwen Stefani are a match made in Hollywood heaven ... at least according to Behati Prinsloo!
Adam Levine's gorgeous wife gushed about the couple on "What What Happens Live" on Tuesday night, after she was asked if she knew about their romance before the rumors started swirling.
"I didn't," she said, "but we kind of called it only because..."
But host Andy Cohen interrupted and asked her, "What were the symptoms?"
"It's true love," added fellow guest Seth Meyers. "They're not symptoms. Terminally in love."
Once the hilarious duo stopped joking, the Victoria's Secret stunner explained her comment. "We kind of called it ahead of time just because they were both kind of going through a moment," she declared. "They're so different but so perfect for each other, so I didn't know, but I felt it."
While Prinsloo was getting grilled about her hubby's costars, Levine picked another big win on season 9 of "The Voice."
Adam's team member, Jordan Smith, took home the coveted title, beating out two of Blake's players and one singer on Gwen's team.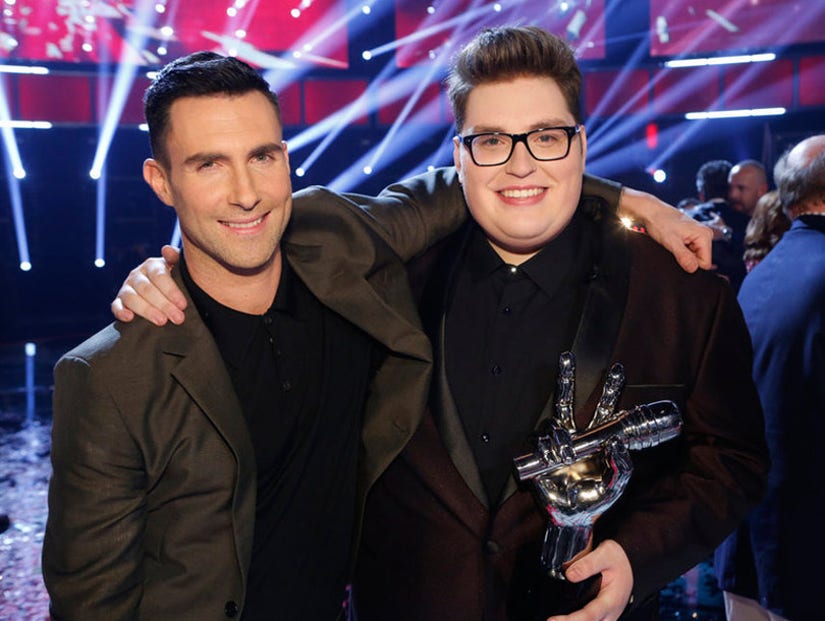 NBC
Emily Ann Roberts and Barrett Baber from Team Blake came in second and third place, while Jeffery Austin from Team Gwen came in fourth.
Congrats to Jordan and Adam ... and Blake and Gwen, of course!