John Krasinski is lookin' goood!
"The Office" alum covers the January/February issue of Men's Health, where he opens up about his fit physique, gushes about his wife Emily Blunt and dishes about his upcoming projects.
In the cover shot, John shows off his buff biceps while wearing a gray T-shirt. Though Krasinski has always looked good, we've never seen him quite this ripped!
The actor packed on a ton of muscle for his new action-thriller, "13 Hours: The Secret Soldiers of Benghazi." "I think there's a part of you where you become addicted to it," he says about his new physique.
"I love feeling strong," he continues. "You pick up your daughter with ease while everyone else makes a little grunt when they pick up their kids. I walk with better posture and a little more presence. I was more of a sit-in-the-corner guy. Now I'm a lot less of that."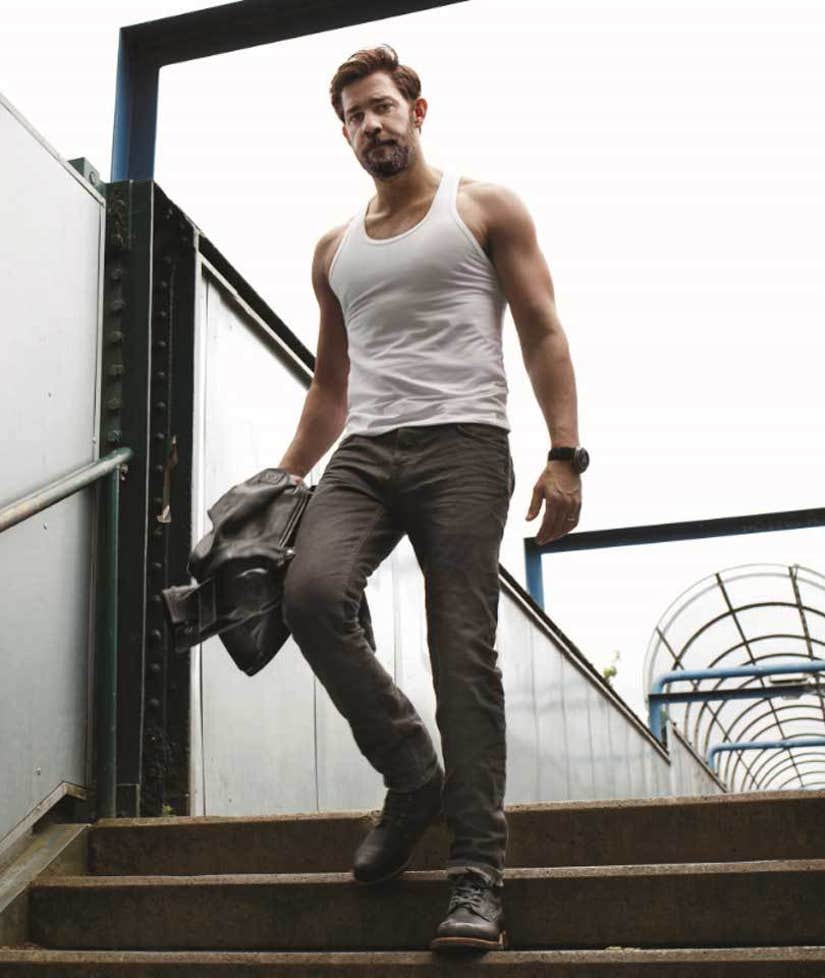 Men's Health
Krasinski also opens about one of the first dates he ever went on with Blunt. The gorgeous couple had only been dating for three weeks when she brought him to see her new movie, "The Young Victoria."
"I remember watching that movie, and the entire time being like, 'I wonder who she's going to date after this?'" he explained.
Now seven years and one daughter together later, John can't stop gushing about the actress. "It's my favorite thing to talk about," he confesses.
And when it comes to picking projects, the 36-year-old sounds like he's up for anything. "There's an attempt at a calculation," he tells the mag. "I just want to do everything I can. It feels like someone passed me the ball, and I want to do everything I can with it."
What do you think about John's candid comments? Sound off below and check out the gallery above to see more stars who've physically transformed for a role!
For more of John's interview make sure to check out the new issue of Men's Health when it hits stands December 22!