Another celebrity kid is taking the modeling world by storm!
Iris Law, Jude Law's 15-year-old daughter with ex-wife Sadie Frost, made her big debut in a campaign for Illustrated People, who collaborated with London stylist Violetta Kassapi to create three sets of pajamas.
In the ads, the brunette beauty puts her own spin on the silk sets by adding a deep plum lip and '90s-inspired topknots. Can she be any cooler?!
"Us girls began with brainstorming with Violetta, and from there she started to experiment with various mark making techniques," Illustrated People said in a statement.
"All these sets should be worn out — to bed wherever, your free to rock these anywhere. My girls are rude girly tomboys there aren't any other PJ's out there for this kind of girl," Kassapi added.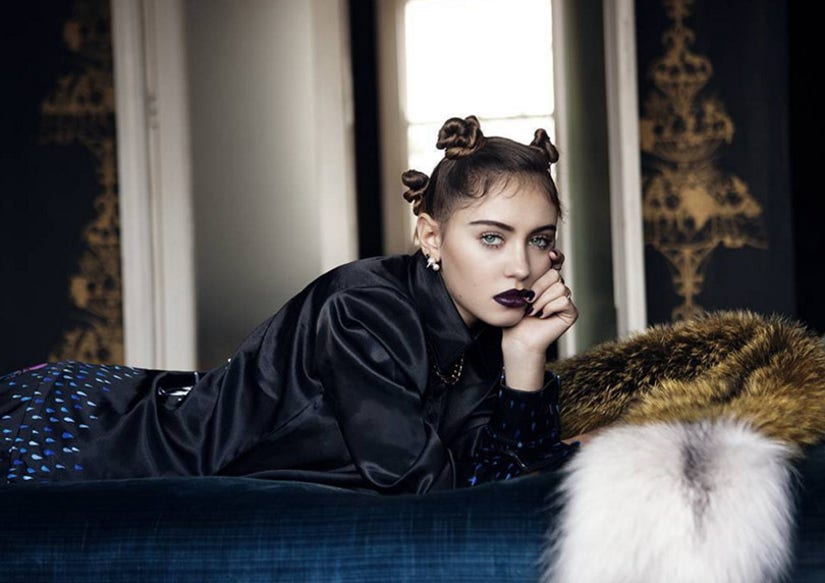 Illustrated People
From those piercing blue eyes to those high cheekbones, Iris is the perfect combination of her famous parents!
The budding supermodel is following in her older brother, Rafferty Law's, modeling footsteps. The 18-year-old recently rocked the runway for DKNY.
"For him, he's an 18-year-old finishing his exams and getting offered some modeling jobs which he's doing to get a bit of cash. I don't think he takes it terribly seriously -- I think he enjoys getting a bit of pocket money," Law told PEOPLE in June.
Rafferty also is in a band called The Dirty Harrys. "I'm thrilled about his passion for music and I'm thrilled about his songwriting," the proud dad said. "I think if anyone can be passionate about anything, that's a good first step. [Rafferty's] also very realistic -- he works hard. He's a good boy and I love him. That's all you can say."
The Law kids just might be the next "It" siblings!