Tess Holliday isn't holding back!
The size-22 supermodel is firing back at Victoria's Secret, blaming the brand for perpetuating unrealistic body standards and shaming those who can't fit into their garments.
"I don't think they cared," the outspoken social media star tells Yahoo! Style. "They probably didn't look up from their glitter and angel body spray–or money!"
"They are perpetuating the image of what's wrong with America and with society, in general, that you have to look a certain way — like a Victoria's Secret Angel — to feel beautiful and be sexy," she adds.
The 30-year-old beauty isn't just targeting the Angels, she also has a message for anyone who criticizes her size.
"[People] would always mention my success, but then it would always be followed by, 'Well she's unhealthy' – which I'm not," she admits.
The proud mom says she is not glorifying being unhealthy, she just wants people to accept others for who they are.
"[It's] like saying because someone is a darker skin tone or because someone is gay, that they're glorifying that lifestyle – that's who you are," she says. "I know that I'm fat, but I think people completely miss the point of me trying to educate women, and show them that it's okay to be who you are and love yourself."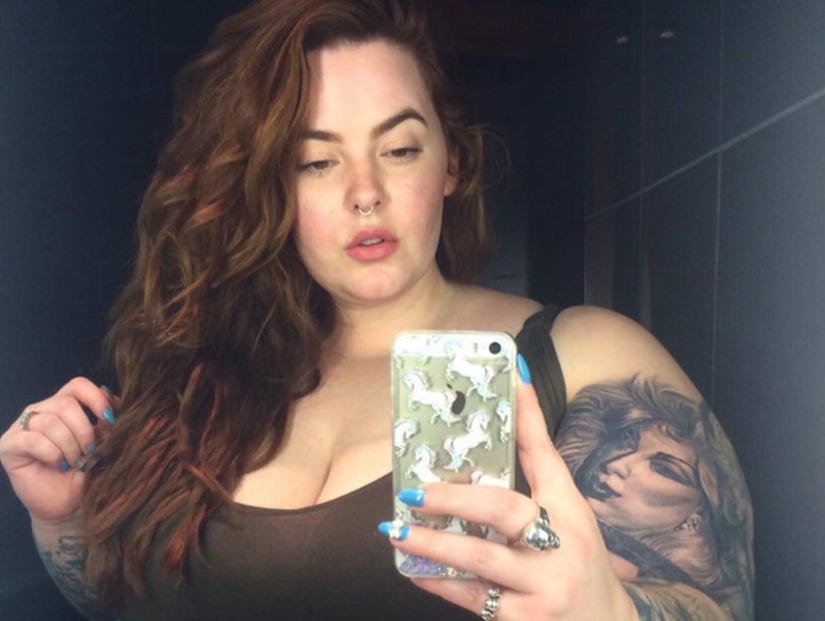 Instagram
Part of loving herself for Tess is ignoring the pressures to lose weight. "I don't do diets," she declares. "Diets don't work."
Holliday is taking her body love one step further by launching her own line of plus-sized clothing.
"I wanted to do something that was edgy and sexy but then give some options for people who don't want to wear the same tired floral, leopard, cat-print stuff," she explains. "There have been the most atrocious prints on plus-size garments that would never be on straight sizes."
We can't wait to see what she comes up with, can you?!