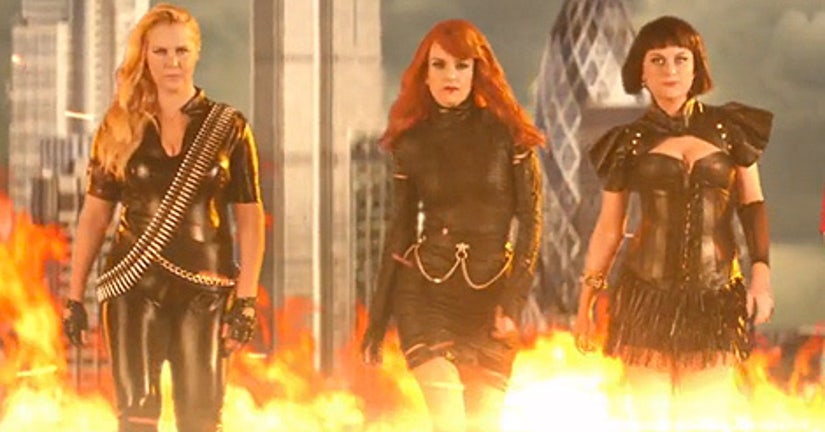 NBC
Step aside Taylor Swift, this is giving us major #SquadGoals.
Tina Fey and Amy Poehler spoofed the "1989" singer's "Bad Blood" music video on "Saturday Night Live" this weekend with a sketch called "Dope Squad."
It kicked off with the two actresses sitting down for an interview with Aidy Bryant, acting as a reporter as a junket for their new flick "Sisters."
"You got movies, television, kids, how do you juggle it all?" she asks them.
"We've got a great squad of people around us," Poehler responds, before Fey says their backup is nothing like Taylor's band of gorgeous models and actresses. "No, it's not like that. You wanna know what it's like? Then shut the f--k up and listen," she tells Bryant, launching into "Dope Squad."
From the leather costumes to the slow-motion walking, the clip looks just like the "Bad Blood" video -- but, instead of cameos from people like Selena Gomez and Gigi Hadid, this one is packed with the duo's nannies, gynecologist, mammogram technician and Robert Downey Sr.
Gayle King also pop up with a rocket launcher, while Amy Schumer tries her hand at nunchucks. Let's just say it doesn't go well.
Check out the video above, which ends with a shocking explosion.