Gwen Stefani and Blake Shelton's relationship is still going strong!
The hot new couple took a trip to Nashville to celebrate singer RaeLynn's engagement party over the weekend, where the pair was snapped sporting their best ugly Christmas sweaters at the special soiree.
The country crooner threw the party for his former "Voice" contestant and her fiance, Josh Davis.
"Thank you @amandacraig12 and @blakeshelton for being the best hosts!" RaeLynn captioned an Instagram snap with Gwen and Blake. "Me and @josh_davis_18 are so thankful."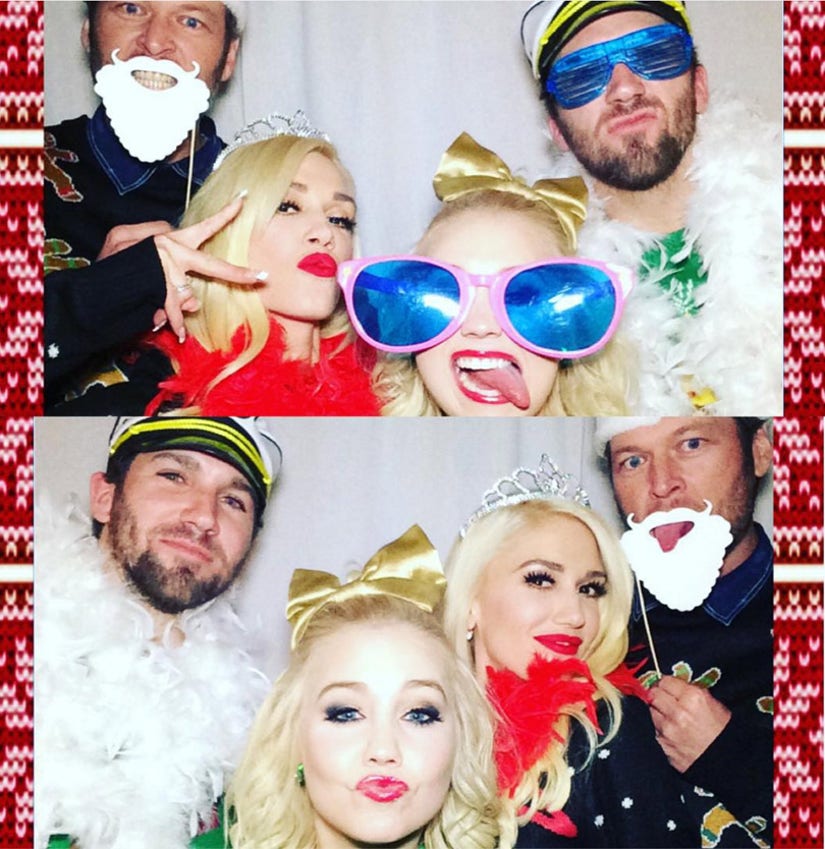 Instagram
The No Doubt singer recently opened up about her new relationship on "The Ellen DeGeneres Show," admitting that she's "having a lot of fun."
"It's like a whole new life, a whole new chapter," she said. "It's been so great to be on 'The Voice' and to be around all that music."
Stefani went on to gush about her beau, revealing one very surprising confession. "I did not know this about him because I didn't even know who he was before I was on the show. Before I was on 'The Voice,' I never heard of him before. I didn't. I hadn't. I'm an O.C. girl. Like, what would I know?" she admitted. "But he knows every single '80s song. He literally is a musical jukebox. He knows everything about music it's crazy."
For more of today's hottest headlines, check out the video below: