Matt Dallas and Blue Hamilton have added to their brood!
The couple recently adopted 2-year-old son, Crow, and they shared the happy news in an adorable YouTube video.
"We had been talking about having kids for a long time. We both come from big families," Hamilton said in the clip below. "Family is important to both of us -- raising a family of our own. It was just a matter of when, timing wise."
"We just happened to fall in love with this certain little boy who came to stay with us," he continued. "The car ride home, we decided that he was gonna be ours and we weren't gonna give him up."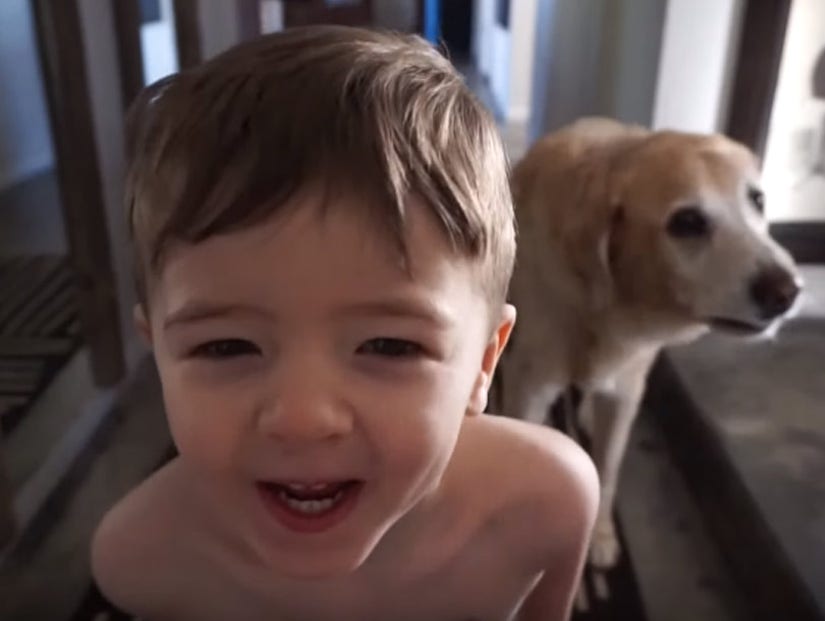 YouTube
"There was supposed to be a six month trial period, and there was about a six-minute trial period before we knew he was gonna be ours," Matt added.
The "Kyle XY" star and his musician hubby adopted the tiny tot, who was born in Arizona, earlier this year. The pair got hitched back in July.
Congrats to the growing family -- check out the video to see more candid moments of Matt, Blue and little Crow!