Vacationing before the holidays!
Brad Pitt and Angelina Jolie were spotted in Vietnam earlier this week, spending some quality time together without their six kids -- Shiloh, Maddox, Vivienne, Zahara, Pax and Knox.
The couple flashed big grins as they took a private boat ride through Halong Bay. They also were snapped kayaking into caves together to get a closer look at the stunning scenery.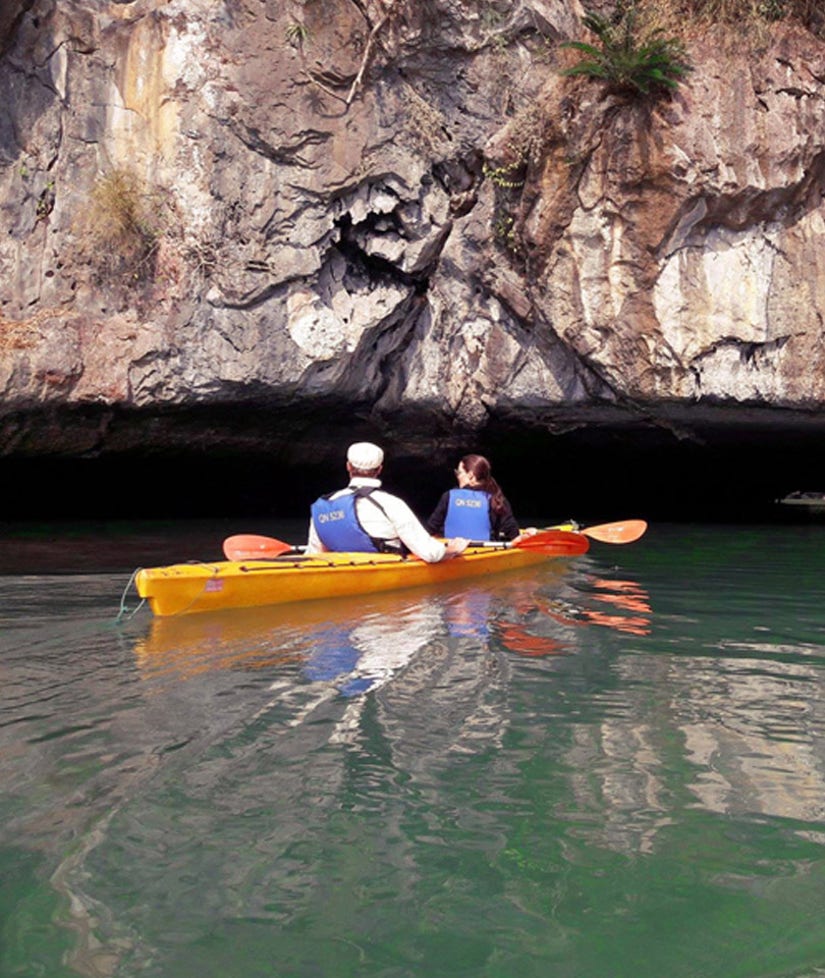 MAXA /LANDOV
Before the "Mr. and Mrs. Smith" star jet-setted to Vietnam, they were in Cambodia with their brood while they filmed "First They Killed My Father: A Daughter of Cambodia," a Netflix movie based on Loung Ung's memoir about the Khmer Rouge regime of the 1970s.
"I was deeply affected by Loung's book," Jolie Pitt recently told The Hollywood Reporter. "It deepened forever my understanding of how children experience war and are affected by the emotional memory of it. And it helped me draw closer still to the people of Cambodia, my son's homeland. It is a dream to be able to adapt this book for the screen, and I'm honored to work alongside Loung and filmmaker Rithy Panh."
Angelina's Cambodian-born son, Maddox, will also be involved in the production of the film.
"Films like this are hard to watch but important to see," she added. "They are also hard to get made. Netflix is making this possible, and I am looking forward to working with them and excited that the film will reach so many people."