Lauren Cohan sure cleans up well!
"The Walking Dead" star covers the January/February issue of Shape magazine, where she shows off her fit physique and dishes about her healthy-living lifestyle.
Though the brunette beauty is always covered in grime on the zombie-packed series, she looks gorgeous in the cover shot rocking a black bikini top, matching shorts and a motto jacket.
"I am the queen of exercise variety," she tells the mag about her fitness secrets. "This week I was in L.A. and I took a Pure Barre class, went to Burn 60 [an internal workout class] twice, ran the track at UCLA, made it to the gym, and took a yoga class."
"I also really love to dance," she adds. "I dance through workouts that aren't even about dancing! At home, all my furniture is pushed to the edges of my living room so that I can dance around the room. Working out is harder when we're on set. We film in Georgia, and I can't go to classes. So I do exercise DVDs that have a lot of leg lifts, kicks, arm lifts – things that don't need equipment. And I move all the time. I take the stairs, I do press-ups between scenes, and I do sit-ups before lunch."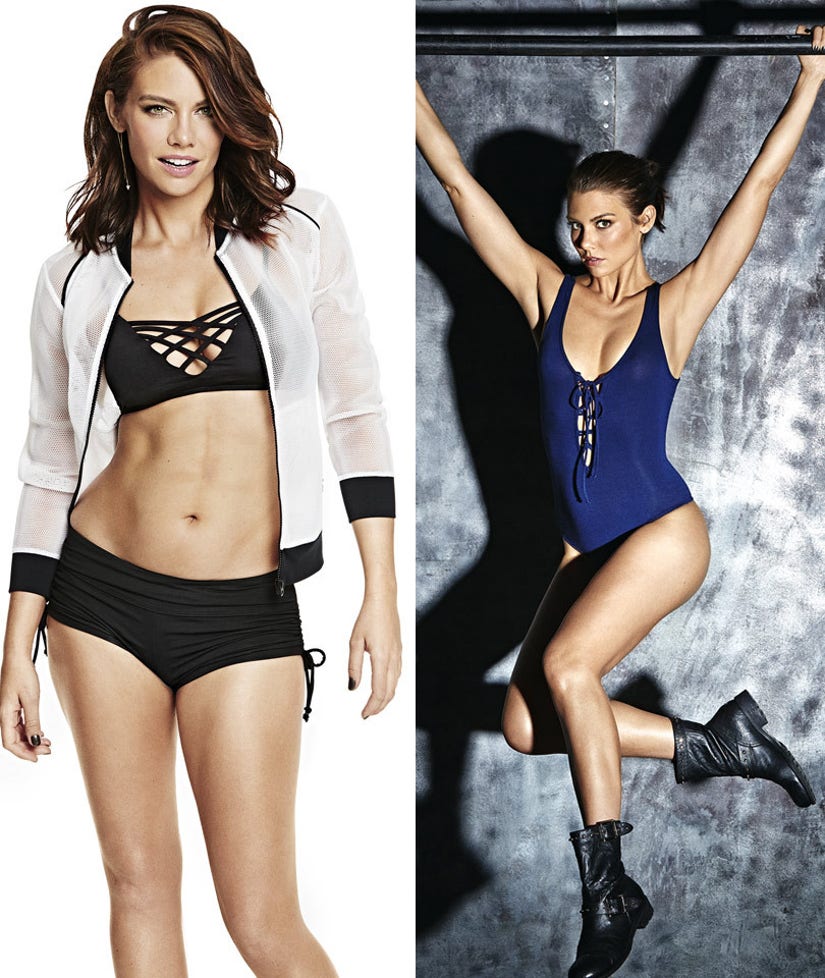 Shape
While Lauren looks absolutely amazing, she has had to deal with her fair share of body shamers in the past.
"I was very skinny as a kid, but when I was swimming and playing field hockey and just having fun, I never worried about how I looked. In my teens, though, I started to be more aware of my body, and I didn't like being skinny. People made fun of me for it," she confesses. "So when I got to college, I ate a lot of junk and gained weight. I loved it because I didn't stand out as a bony girl anymore! Eating became a way of not getting attention for looking too skinny, but it was also self-sabotage. In the last few years, I've gotten back on track with exercising for fun and eating right, and now I'm in a happy place with myself."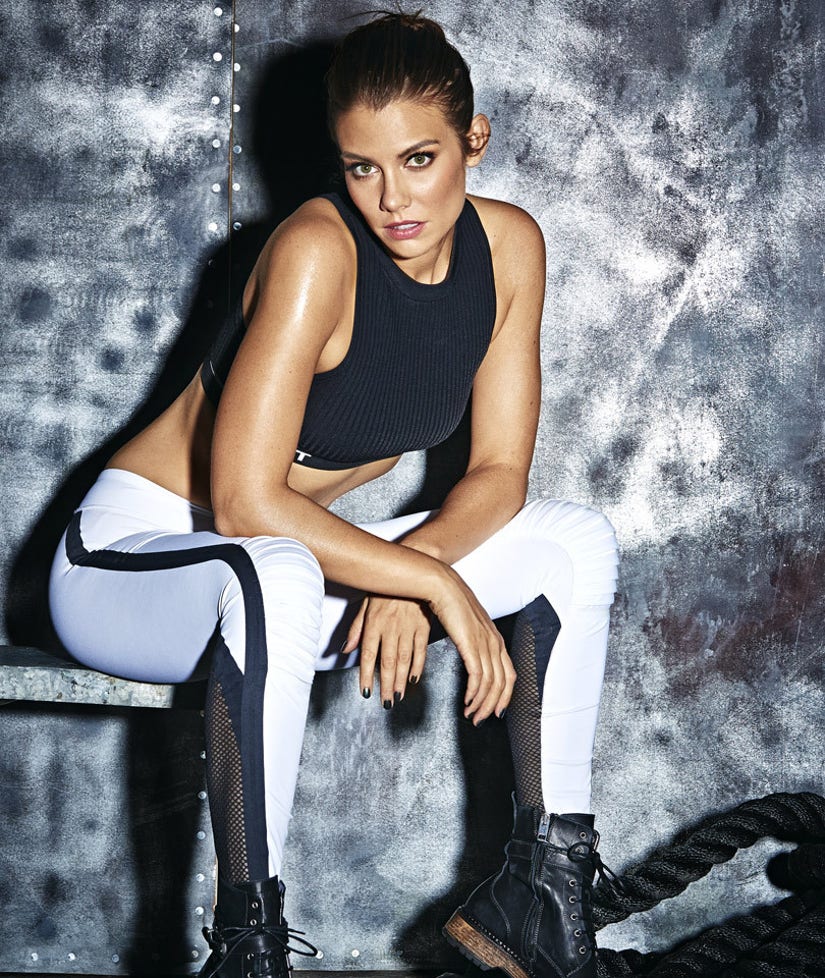 Shape
And at the end of the day, the 33-year-old says she's all about having fun.
"I'm very silly. At four o'clock on the dot every single day, I have the most hyperactive hour of my life," she says. "I go into 7-year-old-child mode and everything is funny to me. I have seven different voices that I do, and I'll fly around the set like a bee and talk in my little voices."
In addition to being a little silly, Cohan says she can be pretty impulsive too. "Sometimes I'll go to the airport without a plan. I love to just take trips on the same day, spur of the moment," she reveals.
We love the actress' positive outlook -- what do you think about her candid comments? Sound off below and check out the gallery above to see more of "The Walking Dead's" cast transformations!