Hilary Duff is trying to find that perfect balance.
The "Lizzie McGuire" alum covers the February issue of Redbook magazine, where she opens up about being working mom and reveals if she'd ever say "I do" again.
While Duff has continued to have a career in music and acting since welcoming son Luca in 2012, the 28-year-old says that she still feels guilty when she works too much.
"It's hard to say that you really can have it all," she tells the mag. "I think you can to a certain degree, but fully loaded, pedal-all-the-way-down is tough. You're missing out on something, either on the career or on the family. When I'm really busy with work, I feel extremely guilty."
Duff also opens up about the way the media scrutinized her post-baby bod, explaining that all the press was rather invasive.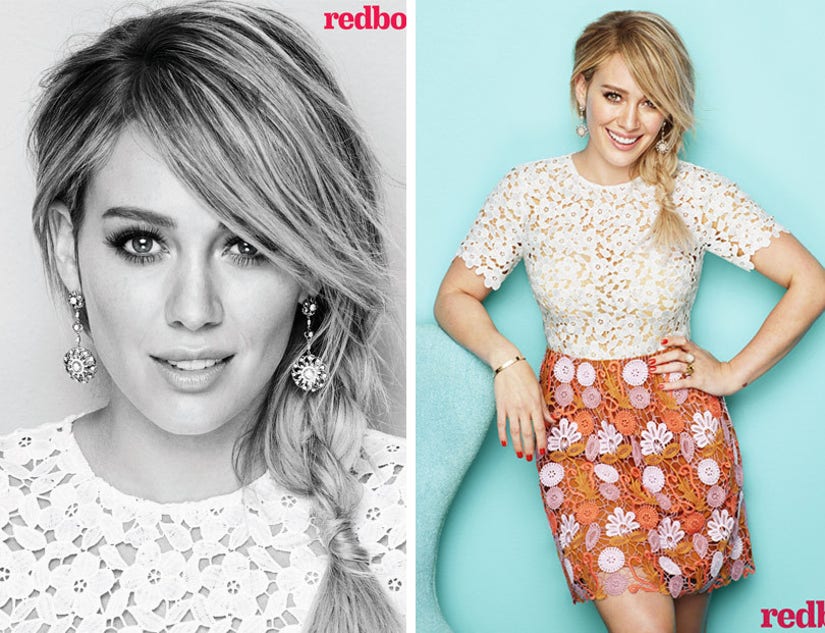 Alexei Hay
"After I had Luca, I went out to, like, the breast-pump store—I was still huge—and I just had a comfortable outfit on. And the next day [in the tabloids] it was like, 'Hilary debuts post-baby bod!' And I was like, 'That's not a debut! That's an errand!' It was such a happy time that honestly I didn't care; it wasn't until later that I realized how mean and invasive it was," she explains.
"I don't want to say I wouldn't get married again, but it's not important to me," she confesses. "I don't feel I would need to be married to have another child. If I felt strongly enough toward someone or if someone felt strongly about it, I might say okay. But it's not essential."
What do you think about Hilary's candid comments? Sound off below and check out the gallery above to see more child stars then and now!
And make sure to check out the new issue of Redbook for more of Hilary's interview on newsstands January 5th!