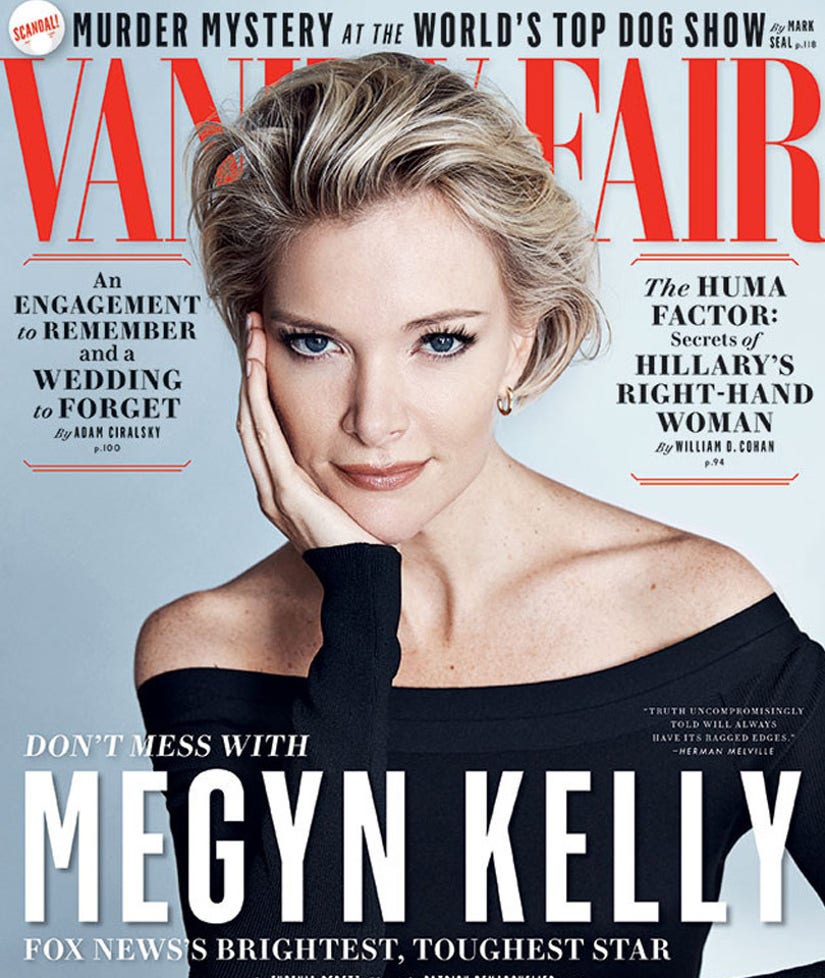 Patrick Demarchelier
Megyn Kelly covers the new issue of Vanity Fair, where she reveals that GOP frontrunner Donald Trump tried to "woo" her before announcing his bid for president.
"He would send me press clippings about me that he would just sign 'Donald Trump' and he called from time to time to compliment a segment," the FOX News host says in the February issue.
"I didn't know why he was doing that and then when he announced that he was running for president, it became more clear," she continues. "But, I can't be wooed. I was never going to love him, and I was never going to hate him."
Kelly also says she couldn't wait to grill Trump about some of the negative comments he's made about women at the debate last August.
"I would have crawled over a pile of hot coals to make it to that debate," she declares. "No one was going to be sitting in for me, reading my questions."
And even though the blonde beauty fell "violently ill" that morning, she still made it to the debate and asked that infamous gender-specific question.
"You've called women fat pigs, dogs, slobs and disgusting animals...Your Twitter has several disparaging comments about women's looks. You once told a contestant on 'Celebrity Apprentice' it would be a pretty picture to see her on her knees. Does that sound to you like the temperament of a man we should elect as president, and how will you answer the charge of Hillary Clinton, who is likely to be the Democratic nominee, that you are part of the war on women?" she asked the real estate mogul at the time.
The 45-year-old says she wrote the question herself, and had plenty of research to back up her statements.
"I wrote it. I researched each line item myself. It was interesting to me after the debate when people started fact-checking my question," she explains in the mag. "My own reaction was 'Bring it on.' You think I'd go out there and ask a question like that at the first GOP debate without making sure I was bulletproof on every single word?"
Kelly also tells the mag it was none other than Oprah Winfrey who motivated her to trade in her days as a lawyer to be in front of the camera.
"In all her years coming up...she never wallowed in any sort of victimhood...She didn't play the gender card and she didn't play the race card," she says. "She was just so good we couldn't ignore her. That's my example, just get to the table and then do better than everybody else."
Megyn has no problem putting people in their place, either.
"Every so often, as all [women] know, you have to stop and slap somebody around a little bit who doesn't understand that we are actually equals and not second-class citizens."
What do you think about Megyn's candid confessions? Tell toofab in the comment section below!
For more of today's hottest headlines, check out the video below: