Looks like Amy Schumer is starting 2016 with a new beau by her side!
The "Trainwreck" star seemingly went public with her relationship with furniture designer Ben Hanisch on Tuesday, sharing a photo with him (left), her sister Kim and brother Jason at the White House on Twitter with the caption, "Fam and man at the whitehizzy."
Schumer was there to support President Obama's executive actions on gun control.
This is the first time we've seen her out with her "man," who owns his own custom furniture company in Chicago. In a recent online profile for Five 'O Clock, Hanisch is also described as "a hockey player at Johnny's Ice House, a photographer who does all of his own product visuals, and an actor (he spent all his money on acting classes upon moving back to Chicago)."
"My dream, dream, dream job is a boutique hotel where every room is different," he also told the publication.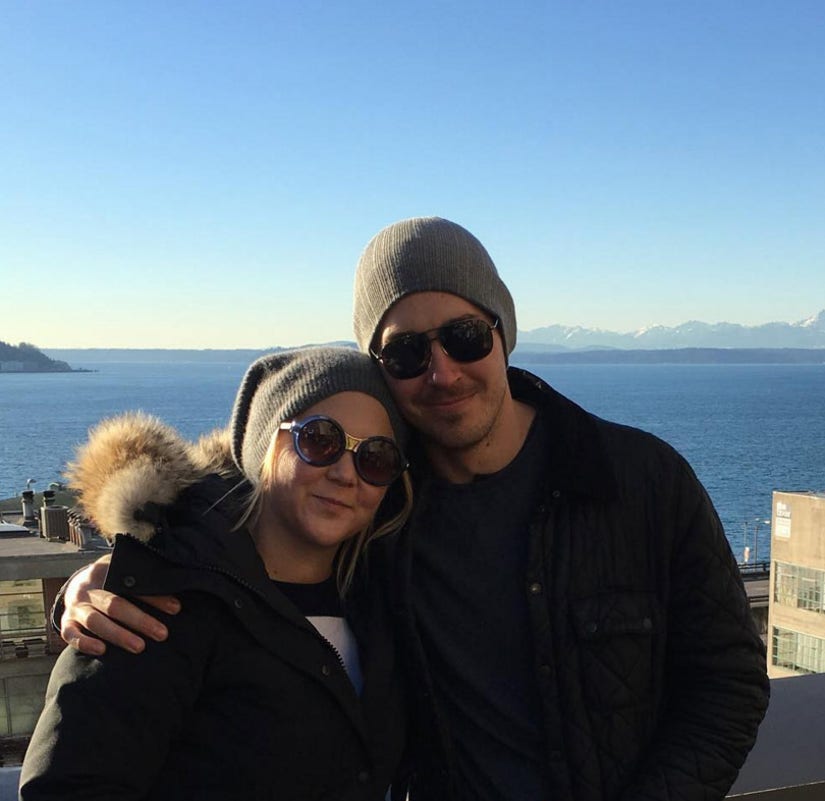 Instagram
Ben shared his own photo of the cute duo on his Instagram page over the weekend, showing the two cuddling while sporting matching beanies.
"Sometimes in life you get extremely lucky, and the smartest, funniest, most beautiful woman comes along when you least expect it," he captioned the pic. "Here's to what adventures 2016 brings!"
Schumer even commented on the page, joking (we hope), "I'm pregnant. I didn't know how else to tell you."