Brooklyn Decker had a very important excuse for skipping Sunday night's Golden Globe Awards ... she was on baby duty!
The actress posted a picture of herself breastfeeding her three-month-old son, Hank, enjoying a feast from his mama.
"#notgoldenglobes #mykidsuckinonagoldenglobetho," she captioned the funny snap on Instagram.
The stunning supermodel seems to be adjusting quickly to life as a new mom. She's even mastered the art of drinking wine while carrying her baby boy around.
"Another wild Friday night for these suburban moms," she joked alongside the picture below.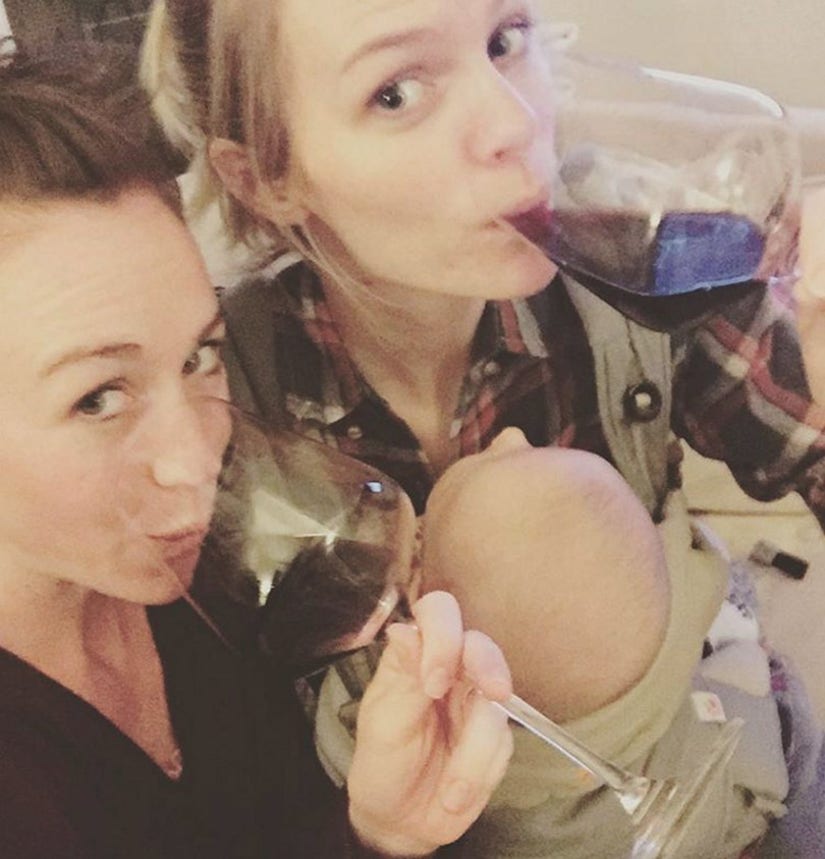 Getty
Decker and hubby Andy Roddick haven't shared a photo of their little one's face yet, so we're dying to see more of him!
"It's been a fun process so far," the tennis pro told reporters of parenthood in October.
So, will he follow in his dad's famous footsteps on the tennis court?
"I don't even know. That hasn't even been on my mind yet," he added. "My wife is still getting over the scar tissue of my career, so it might be a little while."
If you're craving more Golden Globes action, check out toofab's picks for the best and worst dressed stars of the night: