Keke Palmer is spilling some dirty little secrets about what really goes on at an A-list party!
The "Scream Queens" star stops by "The Ellen DeGeneres Show" on Tuesday, where she talks about traveling to Miami for New Years Eve and attending Sean "Diddy" Combs' special soiree.
"I didn't know what to expect," she tells the talk show host. "I don't do a lot of Hollywood type parties and stuff like that. I usually keep it very low key, but I was like, 'Ya know what, I'm gonna go out and have a good time.'"
It turns out, the actress got to see Leonardo DiCaprio showing off his best dance moves!
"I saw Leonardo DiCaprio and Kanye West dabbing in the corner. I'm like I didn't even know Leonardo knew that dance!" she quips.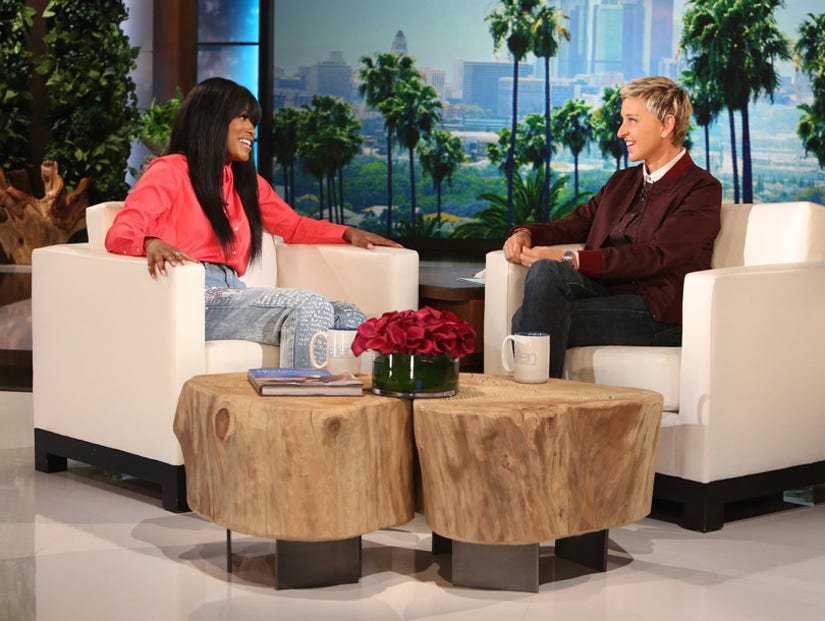 Michael Rozman / Warner Bros.
The "Grease: Live" star goes on to explain that Diddy's parties are known for lasting all night. "It don't ever end," she explains. "We literally got to the party at 8 and we didn't leave until 8."
"I know that about him," Ellen says. "I know that he's an all-night guy. He will party until it's sunny."
"All month guy!" Palmer exclaims.
Check out the clip above to hear about Diddy's son's party that lasted throughout the month of January.
So, how can we get on the guest list?!