Just one day after Amber Rose got in the middle of the nasty Twitter battle between exes Kanye West and Wiz Khalifa, she's speaking out about the importance of ignoring hateful commentary.
In case you missed it, West brought up her past as a stripper during the lengthy exchange, tweeting, "You let a stripper trap you." He later added, "I know you mad every time you look at your child that this girl got you for 18 years," referring to Rose and Wiz's son Sebastian.
Rose wasn't about to let that slide, tweeting at Kim Kardashian's husband, "Awww @kanyewest are u mad I'm not around to play in ur a--hole anymore? #FingersInTheBootyAssBitch."
While she didn't hold back on her social media account on Wednesday, she took a different stance in a new op-ed published Thursday by Time Magazine.
"After my ex-husband and I got a divorce, I'd go out for a date at a restaurant like any normal single human and people would say, 'Man, she's such a ho. She's out at restaurants with guys.' Then they would see my ex-husband with a bunch of women. They would say, "He's the man! That's so cool,'" the 32-year-old star wrote. "So when I went on a date, I'm a whore, and when he's piling girls in a car, he's the man? There's something wrong here."
"It wasn't just men saying these types of things. There were a lot of women saying hateful things to me," she continued. "I was getting torn down constantly. But in the past year, I've just started not caring."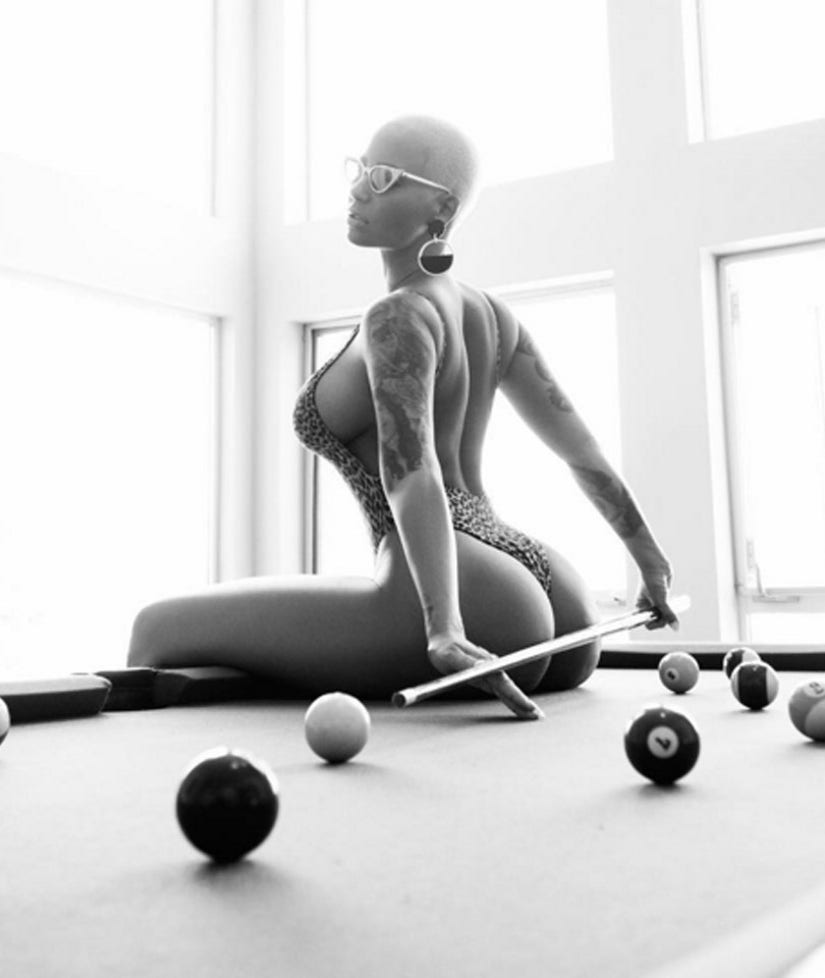 Instagram
It seems she learned to deal with the haters by ignoring them. "I realized that I can't make everyone believe. And I can't talk to everyone and tell them who I really am," the model declared. "They're still going to have their own opinions. If you know me, you love me. If you don't know me, you might love me, but you might not—and that's cool. And you know what? Now I sleep like a baby at night."
"What I've realized is that, when you care too much, you're not living at your full potential," she added. "When you really stop caring about what people say, that's when you really start living. It's such an amazing feeling. It's about loving who you are, owning who you are and knowing that it's O.K. to live your life how you want to live it. We're all human, which means we're not all perfect. It's so cool to think that I might help women think about who they want to be and then encourage them to be that person with no remorse. I want to help women just be happy in their own skin."
One thing's for sure about Amber ... she's definitely comfortable in her own skin!
Rose even stepped out on Wednesday afternoon wearing a provocative shirt that read, "Make eye contact while eating banana."
She certainly knows how to get our attention.