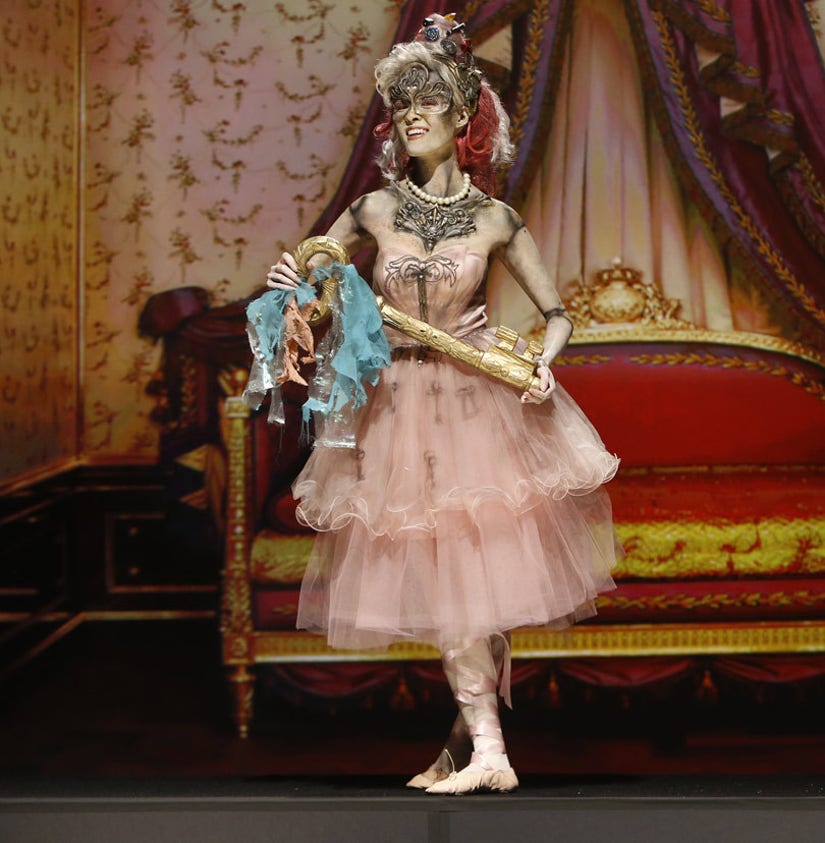 SyFy
It takes some incredibly attractive people to make nasty-looking monsters.
Every week, the special effects gurus competing on Syfy's "Face Off" transform a group of beautiful models into terrifying creatures -- and now, one of them is spilling some secrets from the set.
Isabelle Du, who also competed on "The Amazing Race" on the show's 25th season before joining this reality series, has already been turned into a sexy (but deadly) sea siren and a "space mistress," -- but says her favorite look on the show is yet to come.
Keep reading for some very candid insight into what it's like on the other side of the makeup!
toofab: How did you land this gig — it must be very different from the normal modeling call, right?
Isabelle: A lot of us are actors or models, so when it comes to the casting process, it's so unpredictable to begin with. We never really know what to expect sometimes. With this, because as a model, you're selling the creature, you are dealing with something you have to be more physical about. I remember they asked us, "Do you have any dance experience?" and about any physical activities that you've done. There are a bunch of us who have had dance experience. I know there's some people who, they can do things like flips and tumbles, but when you're in that outfit, you're pretty limited.
toofab: When you're going into the workroom each week, do you know what their task is beforehand or are you finding it out the second you arrive on set?
Isabelle: We never know. Never. They leave us in the dark until we get there ... and then they kind of let us know, "O.K., you might have to wear something that's going to limit your walking." But it's up to the artists, that's when we find out what we're in for, that's when we really find out and understand what's going on.
A lot of the models, we're also not on all the episodes, so sometimes we won't be in there for another 2-3 episodes. We don't even know what happened the previous one!
toofab: Do you find yourself playing catch-up with the artists when you get back in the workroom?
Isabelle: For sure! We definitely ask, "What happened?" and "What was the last challenge?" There are some spotlight challenges where you're like, "Aw, I wish I was there!" There was one they had to play [gender-swapped] Shakespearean characters, I believe that was all guys on that particular episode. I would love to have it be the opposite, with the female models got to become male characters.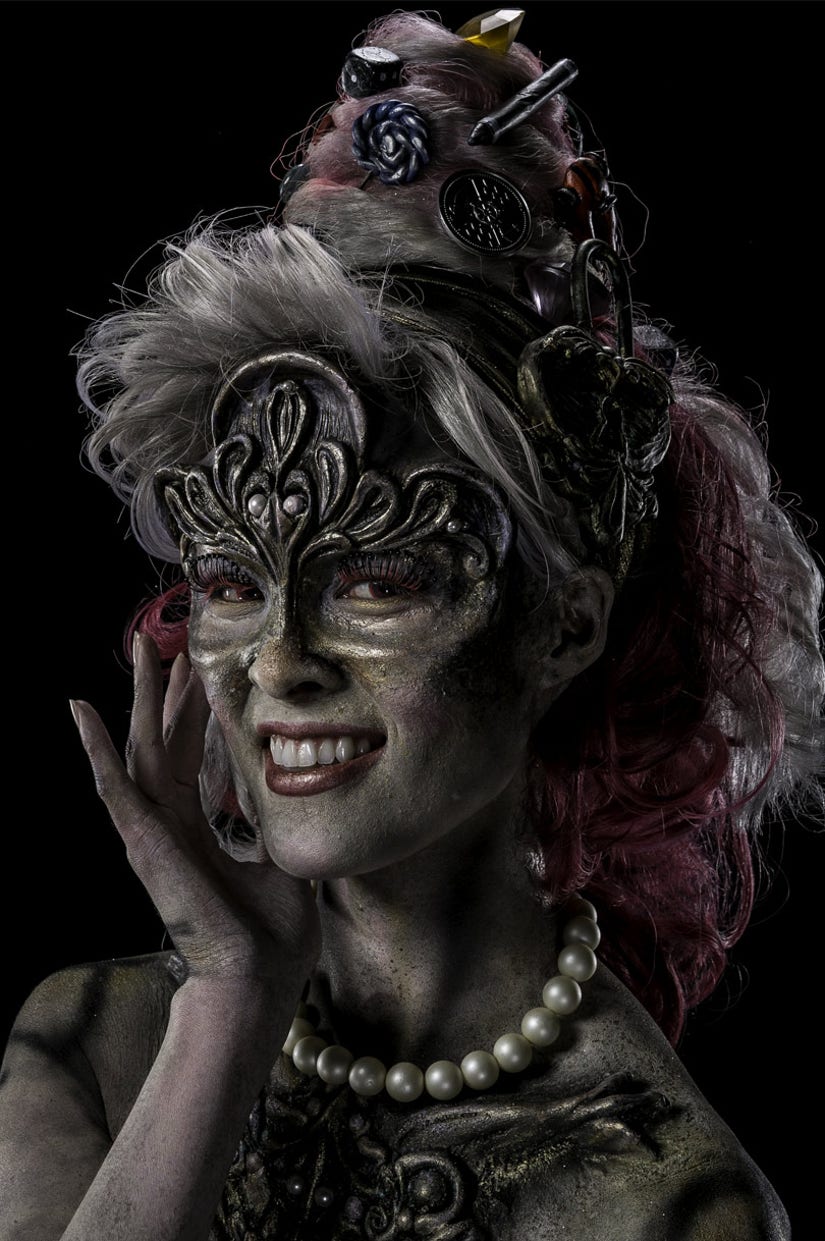 SyFy
toofab: At the end of the day, do the models gossip a little bit? Whether it's about who they're worried about or their artists' look?
Isabelle: We definitely look at each other and analyze each other, but we do our best not to talk. Artists are around and you never want to hurt anybody's feelings. You don't ever really know what the judges are going to say [either]. You see how things completely change in final looks. Things completely change in final looks. Some people I look and go, "They're gonna do amazing." But then in final looks, you go, "Oh, that's not what I expected." Then others, they don't have a face on, a cowl, nothing, but then all of a sudden you go, "Wow, that was amazing." They should get rewarded on the fact they did that in the last hour!
toofab: Have you ever felt completely confident in a look that ended up being on the bottom?
Isabelle: I have come in feeling unsure of how safe I might be. I've definitely come in and feel like I'm not sure how the judges are going to feel about this. When I get called out being safe, I'm completely relieved. You become emotionally connected [to the artists], because you've spent all these hours .. and artists are still talking and conversating with the models in-between.
I think it's a way to get to know the models and use their personalities for the characters and to keep themselves distracted from the stress. We don't want to see anybody go, truly. This is the only reality show I've seen where there's no drama. There's no time for drama. People have enough drama just getting everything together!
toofab: Is it usual for the models to lend a helping hand?
Isabelle: The models really do help, we try to help because we know there's not enough time. Five hours isn't enough to put together. I'm really amazed by how everyone does it in that amount of time. We'll help blow-dry the paint, we'll help glue things. I worked with Evan and Jason for the sea siren episode, Jason does beauty makeup, so he was so excited to do all my makeup and lashes, but a lot of the other male artists I've worked with, I've had to do my own lashes. I've even helped other artists on their creatures too.
toofab: Do you have a favorite makeover you've been a part of?
Isabelle: Yes, and I'm pumped -- it's actually coming up this season! If you watch it, you'll know exactly what it is. You'll all know right off the bat, it's my favorite look.
toofab: And lastly, what's one secret for the fans at home?
Isabelle: In-between those 5 hours, we do get lunch. We'll drink out of straws and eat with mirrors, because a lot of times, where our creatures' mouths and eyes and nose are, isn't anatomically correct to our own human faces. Logistically, we have to go out of our way to drink out of straws, eat with a mirror, and even that's difficult.
All the models, we will avoid pasta. That thing gets EVERYWHERE. It affects the paint work, you won't see us eating pasta!
See Isabelle on "Face Off" Wednesday nights on Syfy at 9/8c.