Zoe Kravitz is opening up about what it was really like to grow up with her famous parents, Lenny Kravitz and Lisa Bonet.
While some may think she had everything handed to her, the "Divergent" star admits being raised in the spotlight had its drawbacks.
"My parents didn't become who they are because anything was handed to them, and they didn't raise a child who expected something to be handed to her, either," she says in the March issue of Teen Vogue. "My mom would have killed me if I'd assumed any kind of privilege. At first I was really adamant about making sure people knew that I was working hard. Things were definitely handed to me a little bit easier, but people were also judging me twice as hard."
The actress says she used to get annoyed when she was compared to her parents' success, but she's learned how to embrace it. "I used to get either bitchy or uncomfortable. That came from the insecurity of thinking people are talking to me only because of who my parents are," she reveals. "I'm in a better place now where I'm confident in my work. And I want to be able to talk about them with love. They're cool people — I get it."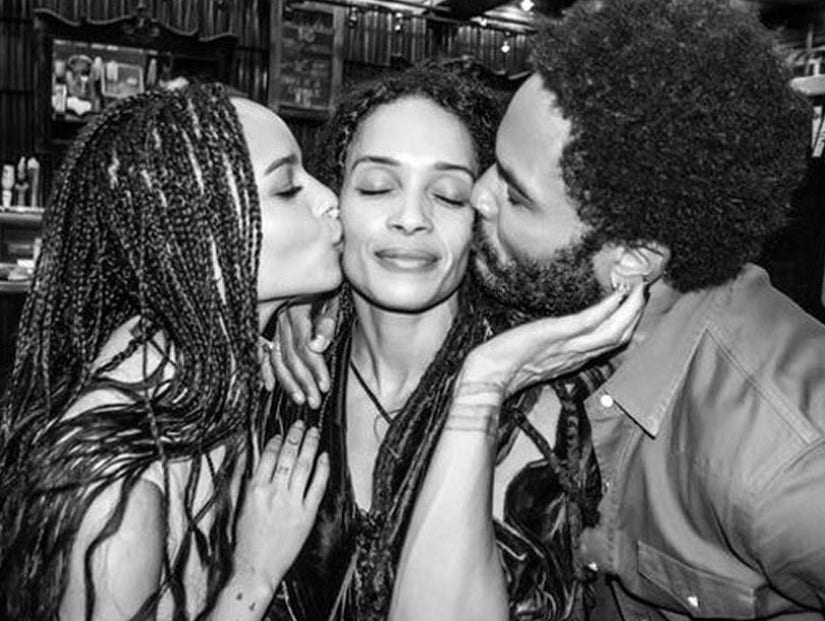 Twitter
While the 27-year-old star has already made a name for herself in the acting world, she's ready to step behind the camera.
"I want to write and produce and direct and star in my own films," she declares. "I have so many half-written scripts, ideas that I think are really great. I just don't have the time to get them off the ground. It makes me upset, because we live in a day and age where you can really develop your own projects now."
We can't wait to see what she does next!
Check out Zoe's full interview with Teen Vogue when it hits newsstands on March 9.