Khloe Kardashian is no stranger to speaking her mind, and she got even more candid in a new interview with Nylon.
The "Kocktails With Khloe" star is notorious for her hilarious comments, but now, it seems another member of her famous family is creating buzz for his outlandish tweets.
Recently, Kanye West has gotten into Twitter feuds with Wiz Khalifa and Amber Rose, has added his colorful commentary about Taylor Swift and also got into a spat with Deadmau5, who accused him of using pirating software on his computer.
So, what does Khlo think of her brother-in-law's recent antics?
"Is he like wild and out there? Yeah, but I respect him for that," she tells the mag. "I like anybody who owns who they are. And, just like no qualms about it. That's what I love."
It seems momager Kris Jenner isn't too thrilled with Kanye, though. "I'm sure she's probably like 'Ugh, what the f--k's going on?'" I'm sure she'd say the same thing about all of us like, 'Shut the f--k up," the 31-year-old star says.
While Kris may criticize her clan sometimes, Kardashian admits her family members help to keep each other grounded. "If one of us is maybe too full of ourselves that day, that's what your family's for, to bring you back down and to burst that bubble for you," she reveals.
For that, she has her siblings to thank for avoiding a public breakdown. "Oh god, I don't know how we would do it without our family," Khloe declares. "I see there's a lot of celebrities and, you know, people say they're having a breakdown and this or that ... Like Amanda Bynes, who was one person, like that's really hard, that amount of pressure and just scrutiny on one person where no one else really understands their journey."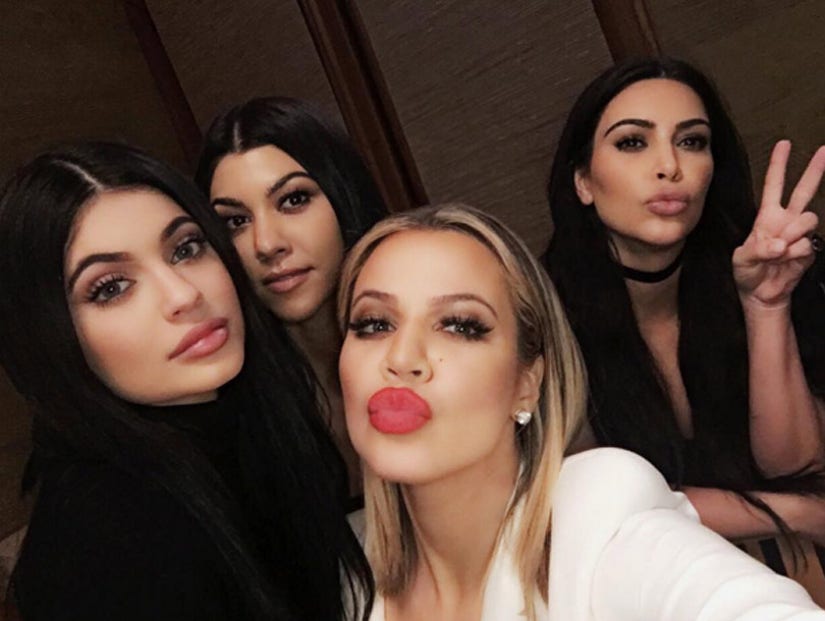 Instagram
Not only does Khloe depend on her sisters to keep her from spiraling, but they're also there to poke fun at her. One thing they comment on is her camel toe, which she has dubbed Kamille. (Yes, she really has a name for it!)
"Kourtney did not appreciate [my camel toe]. So she bought me these things, they're almost like a maxi pad," she says. "I don't know what they're really called but it's to hide your camel toe. And it was like falling out of my pants. And I was like—it was like slipping. There's this trampoline workout place called like, Sky High in L.A. We were doing this workout and I was like this is the worst time to be wearing this thing while I'm jumping up and down. So I had to remove it. I just said, 'Kamille's here. She's at the class too. Get over it.'"
Luckily, Khloe says Kamille is shrinking!
"Now that I've lost weight, I swear my puss has lost weight too, which I did not know that was an option. But, thank god."
Well, that's one reason to keep the weight off, right?!