Chrissy Teigen hasn't even given birth yet, but she already has plans for more babies!
The 30-year-old stunner gets candid about building a family with hubby John Legend and her pregnancy in the April issue of Self magazine -- and while this may be the model's first child, she says she has big plans for growing her family.
"I think I'll probably be pregnant all through my 30s," she admits. "I've always pictured everyone around the table for the holidays and together once a week. It'll be heartbreaking if it doesn't end up happening, but hopefully it will. We've got some embryos on hold."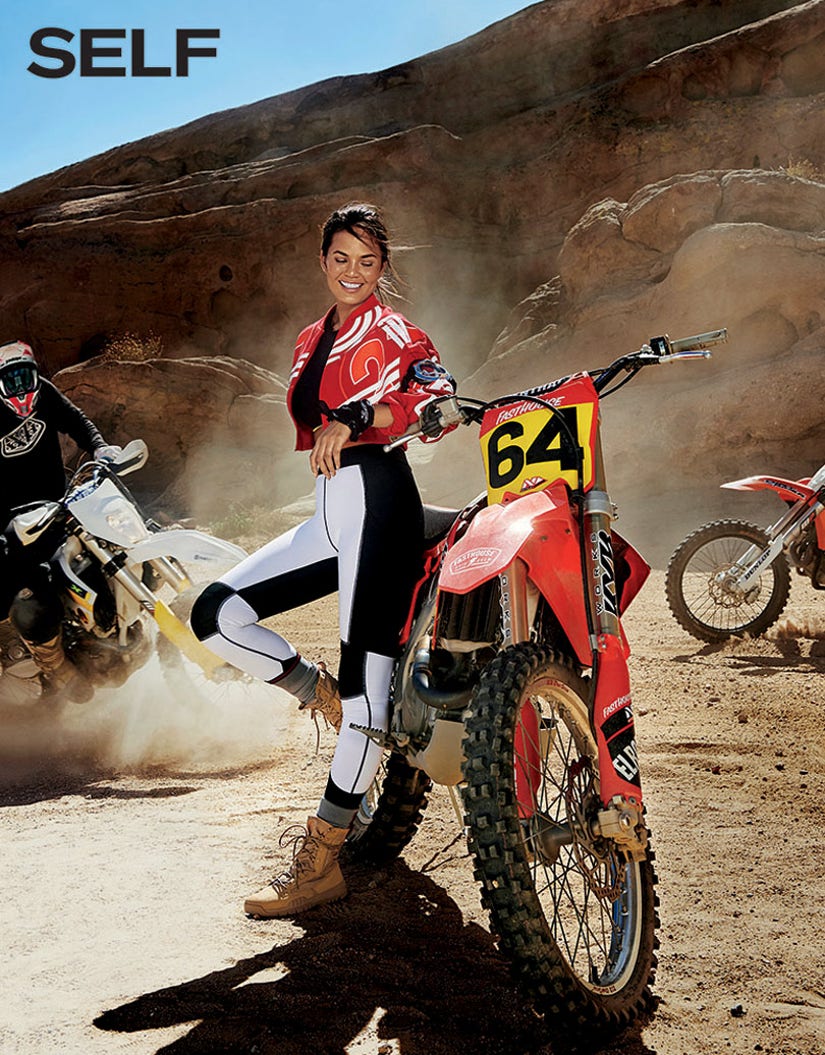 Gilles Bensimon for Self
The star also revealed that she hopes to have four kids with the "All of Me" crooner, sharing how she and her other half will go about disciplining their brood.
"I hope that when we do have those four kids, John and I can look at each other and know that it's us against them," she said. "We are going to love the s--t out of our kids, but we are going to team up and fight in pairs!"
The road to conceiving her baby girl wasn't easy for Teigen, who previously opened up about her fertility struggles on her talk show FABLife. Ultimately, she was able to get pregnant through IVF.
"The big question was why this wasn't working for us when I was young and he was healthy," she said. "I thought, People get pregnant by accident all the time! How does this happen? Emotionally, it could be really hard," she added of IVF. "When you have these high-highs and low-lows, and you're, like, cuckoo pants."
Chrissy, who is due next month, is excited for a new chapter in her life. While she calls raising a child "daunting," it sounds like she'll have a whole lot of help from Legend.
"He's been wonderful. He has a big family with nieces and nephews, and he actually knows more than I do about kids," she says. "It's going to be very sexy to see this new side of him."
What do you think of Chrissy's candid comments? Tell toofab in the comment section below!