Even stars can have their fanboy moments!
The "10 Cloverfield Lane" actor opened up about an awkward encounter he had with Kristen Wiig on Monday's Howard Stern Show, where he revealed that the "Saturday Night Live" star totally blew him off him at a party.
Goodman -- who's a self-admitted huge fan of Wiig's -- confessed that he didn't use his best judgment when approaching the actress. "She was talking to somebody else, and I was just -- I think she's so great, and the social barriers broke down and I interrupted the conversation," he told Stern.
"And I would just hate for somebody to do that to me. And she goes, 'Yeah, I'll talk to you in a minute.' [makes bomb sound] It was like the Atom. I shrunk down to Atom size. ... I really like her, and it was embarrassing, so I'll never speak to her again," he declared.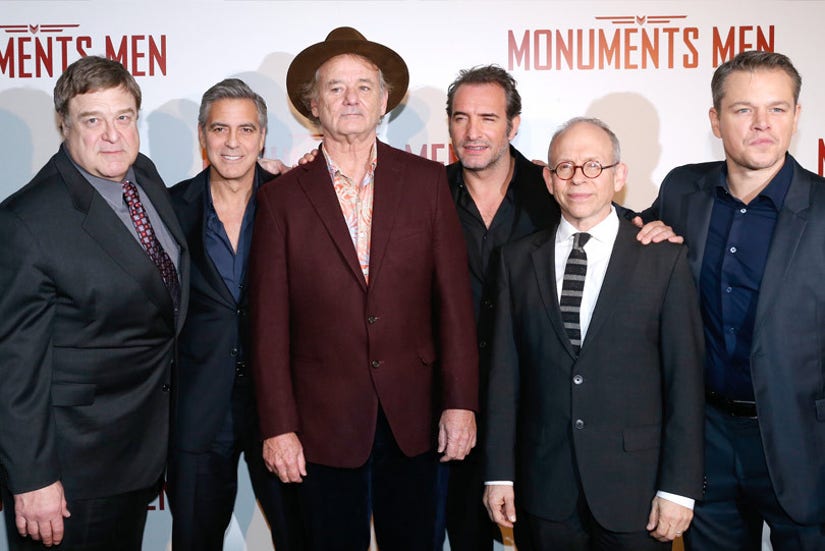 Getty
But this isn't the first time Goodman has felt like a bit of an outsider among his peers. John also revealed that when he was working on "Monuments and Men" he didn't exactly bond with costars George Clooney and Matt Damon.
"I tried to hang with them, but Matt and George would always have these conversations, and they'd go out for cocktails afterwards and I don't really drink, and I don't bring a lot to that party because they're super A-level guys," Goodman explained.
We'd beg to differ, John!
Nevertheless, the "Roseanne" star said he had a blast spending time with Bill Murray on the set.
He's also really bonded with Oscar-winner Brie Larson. The duo recently filmed scenes for their new movie "Kong: Skull Island" in Hawaii and Australia.
"I love her. She is so charismatic. She would organize -- she was like the only girl there, on set -- every weekend she would organize stuff to do for people," he said. "We'd go look at kangaroos and she'd organize a trip to an amusement park after they closed. Just stuff for people to do. Because she's over-sensitive about people getting nervous and angry and on each other's nerves. She's incredible."
What do you think about the 63-year-old's candid comments? Sound off below and check out the gallery above to see more leading men then and now!