Padma Lakshmi never expected to get pregnant naturally after being diagnosed with severe endometriosis. But when she found out she was expecting, she was plagued by the fact that she didn't know who had fathered her baby.
"I was shocked and elated," she tells PEOPLE and Entertainment Weekly editorial director Jess Cagle. "And then I was like 'Hold on, wait a minute.'"
In her new memoir "Love, Loss and What We Ate," the "Top Chef" host reveals that she "didn't know the paternity myself, until that September."
Lakshmi was dating both IMG CEO Teddy Forstmann and Adam Dell, the brother of Dell Computer founder Michael Dell, at the time. While she had split from Dell in February, they had reunited briefly in June, which made it possible for him to be the father.
The brunette beauty admits that she was open with both men about the possibility that they could be the father of her child, but her boyfriend, Forstmann (below), was not happy.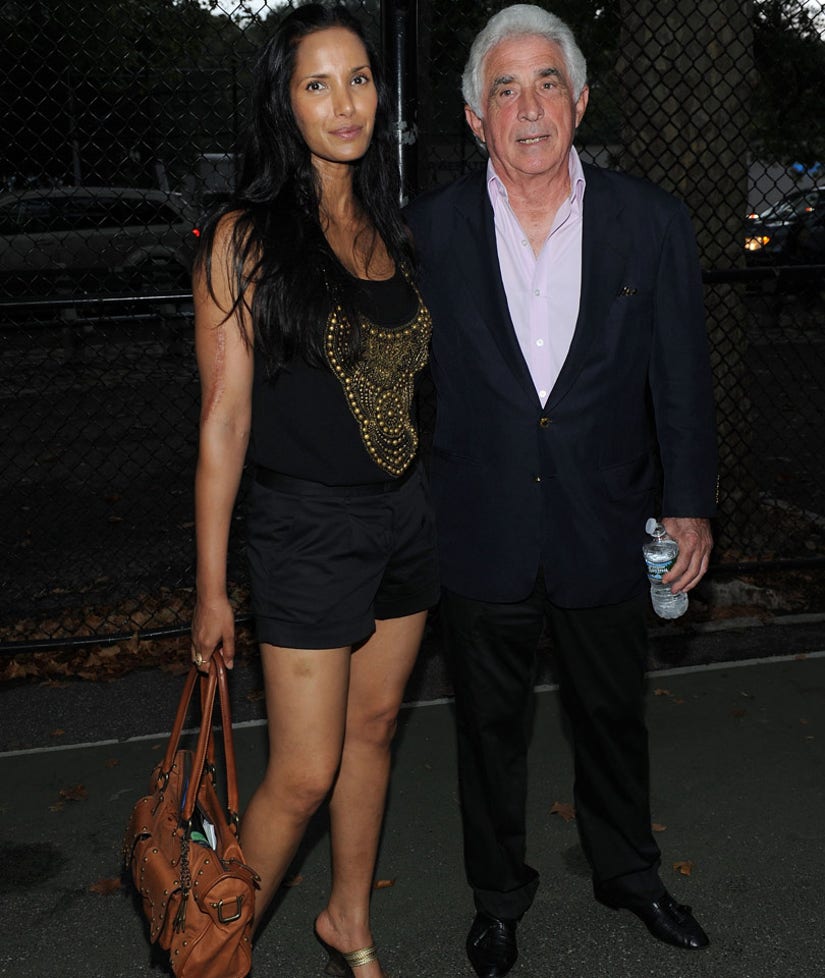 Getty
"I saw his face go white, then beet red," she writes. "It was as if the room could not contain him, or as if his body could not contain his fury at the information he had just received."
The paternity test revealed that Dell was the father, but Teddy decided to raise her daughter as his own.
"He wasn't going to leave my side," Lakshmi says. "Maybe he didn't know if he could stay in a romantic relationship with me or not. I think neither of us knew what was going to happen but he was resolute in making sure I wasn't alone. He held my hand and he held it very publicly."
Forstmann died from brain cancer back in 2011.
Padma decided to dedicate her memoir to him. She says the way he stood by her, "was a great example of Teddy's character."
To hear more about her book, check out her interview with PEOPLE.