Olivia Wilde's son is a card carrying member of the Beyhive!
During her appearance on "The Ellen DeGeneres Show" on Thursday, the actress reveals that Otis, 2, is completely in love with Beyonce.
"His love for Beyonce has really hit a fever pitch and I approve of course, but it's intense," she says.
The little one's love for Queen Bey started when the actress needed to distract him during a plane ride. The only entertainment she had was a series of the pop star's new music videos.
"I just put those on for him and he was really taken and he really zoned in on one in particular -- 'Yonce' --- which is arguably the most sexually explicit video ever made, and he was like, 'Oh, yeah, yeah,'" she explains.
"And from that point on, he called her 'Beyonce Boobies,' which I think is great," she jokes. "Because most people, if you're gonna call her, you call her, like, 'Beyonce booty'...but he right now is still here, he's still thinking in this zone," the "Vinyl" star explains, motioning over her breasts. "And he is absolutely in love with her."
While most Beyonce fanatics have to admire her from afar, young Otis recently got to see her in person!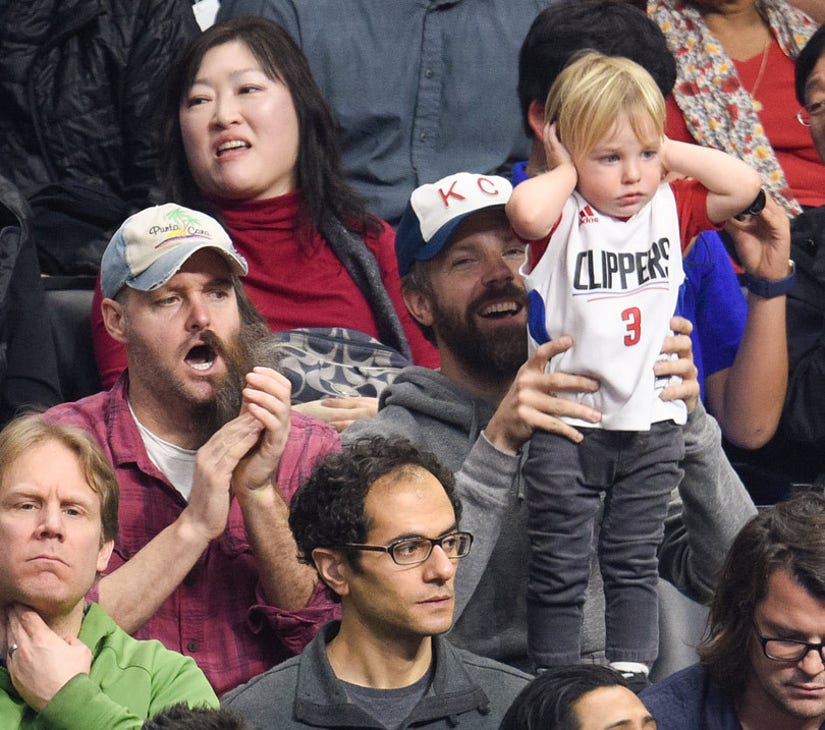 Getty
"Jason [Sudeikis] was at a Clippers game recently and had Otis there and Beyonce walked in and was sitting like, very far away on the other side of the Staples Center, court side," Wilde recalls. "And Jason said, 'Otis do you see who that is?' And he sat up and he's like, 'Beyonce, Beyonce.' And he stood on Jason's knees and just started going, 'Beyonce!' And all these people were like, 'What is this 2-year-old doing?' And, you know, maybe one day she'll hear him."