Despite Kanye West's misgivings, Kylie Jenner's gig as Puma frontwoman is going full steam ahead!
The reality star, 18, did her first photoshoot for the fashion brand on Friday -- and a few behind-the-scenes glimpses made it onto Puma's Snapchat.
Of course, those Snapchat posts of Kylie vanished instantly. But not to worry: the Insta account kylizzlesnapchats managed to log them!
In one of the video clips, you can see Kylie posing with a basketball in a purple Puma ensemble. In a couple others, we also see her beneath what looks like a barre against a cement-grey backdrop.
But what you don't see is as important as what you do. What don't we see? The new Puma kicks!
Waiting for your permission to load the Instagram Media.
In fact, Puma, in one of the posts, goes as far as scribbling out the shoes in red, drawing a red arrow pointing towards it, and including the image of a cartoon monkey with its hands over its mouth. In another one, the shoes are scribbled out in blue - with the word "Soon" written repeatedly across. It seems Puma doesn't need lessons in building up suspense!
After the shoot, Kylie hit the pool to hang out with some friends. Her bathing suit was, naturally, Puma.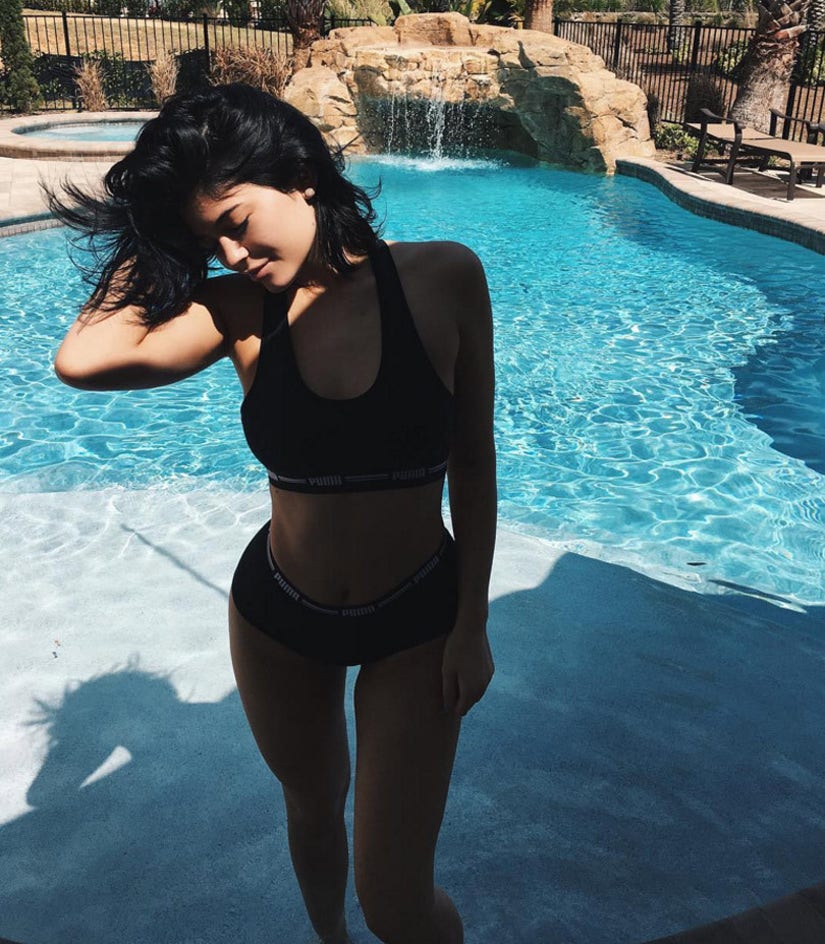 Instagram
What do you think of Kylie's Puma campaign? Let us know in the comments!