Ariana Grande is getting rave reviews for her impressive impersonations of Celine Dion, Britney Spears, Whitney Houston, Rihanna and more on "Saturday Day Night Live" last week. But, she may have just gotten the best fan reaction yet!
During an interview with Elvis Duran, the "Focus" singer was asked if any of the stars were offended after she mocked them.
"No, no, no!" Grande quipped. "When I met Celine she told me, she was like, 'When I saw you, I peed!'"
That's right, Celine Dion loved Ariana's performance that much!
"I'm just a big fan," she explained when asked how she prepares for the tasks. "I'm a really big fan."
"I had the most fun in my whole entire life… It was really fun," she shared about "SNL." "It was one of the most exhausting and overwhelming weeks of my life, but every single moment was so much fun and I had the best time!"
And while hosting the late-night series is a ton of work, Ariana revealed that some of the funny skits didn't even make it to air.
"There was lots of rehearsals, lots of pre-shoots, there were a lot of sketches that didn't make it to the actual show actually, which were so fun and I hope they release them online because they were so fun," the 22-year-old star revealed. "It was really incredible, the cast was so nice and welcoming and they really made me feel like I was one of their friends, like I belonged it was really nice!"
If you missed her performance, check out her epic impressions in the video above!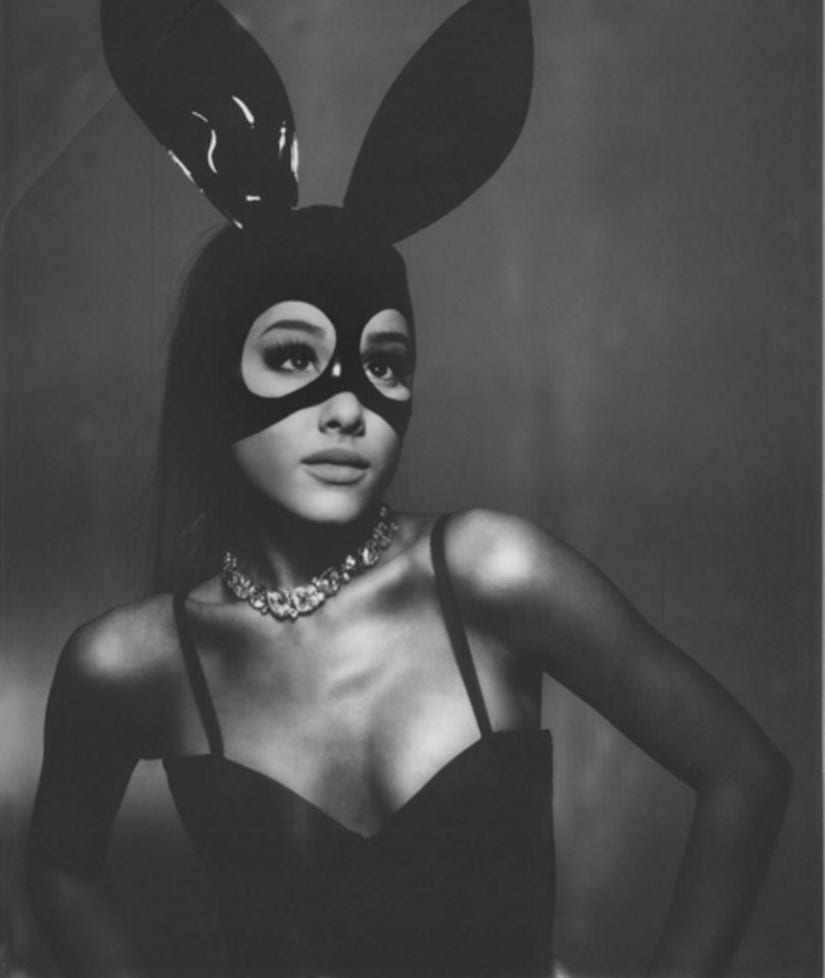 Instagram
Later in the show, Grande also talked about what it was really like to shoot her racy "Dangerous Woman" music video.
The pop star had to slip into a skin-tight catsuit for the shoot, and she needed some help getting into the outfit.
"True story! To get into my 'Dangerous Woman' outfit they were like, 'Okay time to lube you up!' and I was like, 'Excuse me?' and they were like, 'Yeah! We gotta lube you up to get you in!' I was like, 'Wait are you serious?' and there wasn't any latex prep bottle it was literally full on lube," she explained. "It said on the bottle, full out lube. So they lubed me up and put me in! It was the funniest thing in the whole world."
So, that's how they get into those suits!
To see Ariana's full interview, check out the video below.