Todd Chrisley really does have the final say when it comes to his kids!
On last night's episode of "Chrisley Knows Best," fans saw the reality star yell at his son, Chase, for getting a giant Bible verse tattooed along his ribcage.
"We've got one child failing bible and another one who has gone and branded himself with it," Todd explained. "Both of those things are heartbreaking to me."
After all the backlash, Chase agreed to remove his new ink. While the show was filmed months ago, it seems he's still getting the tatt taken off!
toofab caught up with Chase's sis, Savannah, at LAX on Tuesday, where she admitted that her brother's tattoo is just as bad as it looked on TV.
"Oh yeah, it's just like it looks," she told us.
"[My dad's] not taking any of it at all," she added. "[Chase's] in his third or fourth treatment, so he's still going strong. There are about 15. It's pretty big."
While Todd was never on-board with the body art, Savannah said that she could get behind it.
"I personally believe if it's something he wants and something he believes in, then that's something he should do," she declared.
Their famous father seems to try to control everything when it comes to his kids, but now that his daughter is in college, he's learned to let go ... a little bit.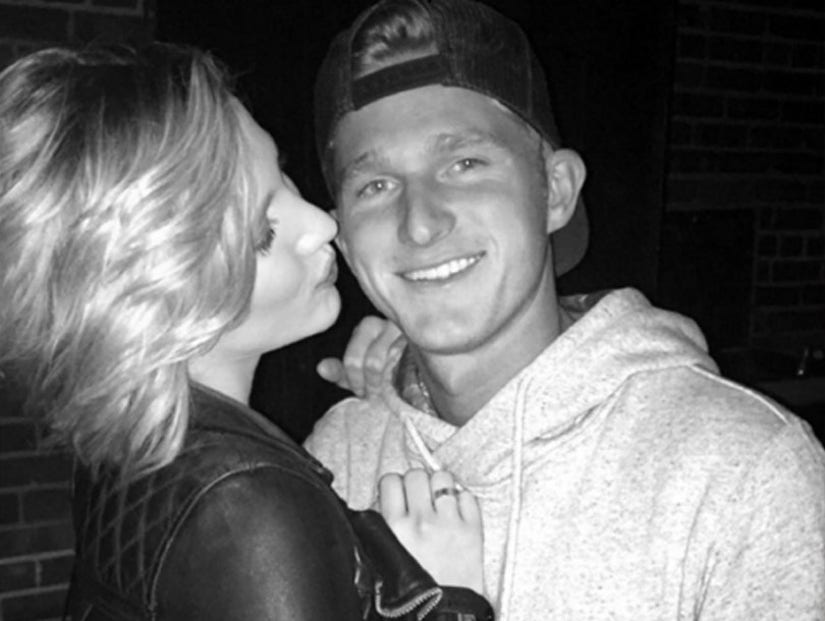 Instagram
"He knows I'm not going to put myself in a position that I know I shouldn't be in," Savannah said when we asked about dating. "He's learned to trust me a little bit more."
The 18-year-old beauty has been dating country singer Blaire Hanks for over a year, so we're guessing Todd is finally getting used to having him around.
Check out the new season of "Chrisley Knows Best" on Tuesday nights at 10 p.m. on the USA Network.