David Beckham loves being a family man.
The hunky soccer legend smolders in a sleek suit and striped tie on his first-ever GQ cover for the mag's April issue! Inside, he gets very candid about his life with wife Victoria Beckham and their four children, Brooklyn, Romeo, Cruz and Harper.
It's no secret that the 40-year-old is one doting dad. The star frequently posts photos of his children on his Instagram page and also has several tattoos in honor of his kids. Beckham retired from soccer in 2013 and has since taken a major role in raising his brood while his other half manages her fashion empire.
"I get physically ill when I have to leave the kids now," he says, adding that his favorite past times are watching "Frozen" with his daughter, Harper, "for the hundredth time" or "binging" on "Friends" reruns.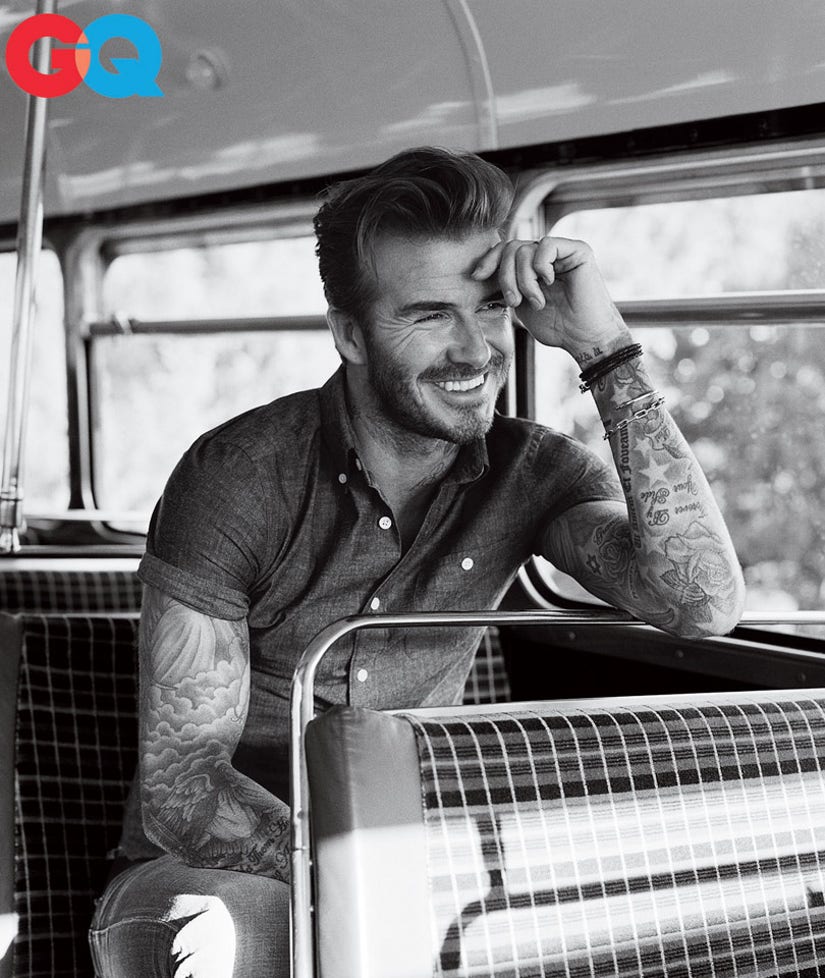 Alesdair McLellan for GQ
The Brit says that his outlook on life and family has changed over the years and he's reached a place where tabloid scrutiny doesn't affect him anymore.
"I'm secure as a person, as a husband, as a dad," he says. "I've gone past the point of really worrying, caring."
Although it seems like the athlete is happy with his home life, he admits that there are times when he misses his professional soccer days. Don't completely count him out of the game just yet!
"I miss soccer every day," he says. "I don't know whether it's the athlete in me, or the passion I have for the game: I always think that I can step back on the field and play."
"You know, maybe I could play another year in the U.S. If I was still living in L.A., I'd probably really seriously think about coming back for a year," he admits. "But we're living in London, and the kids are happy in the school."
What do you think of David's candid comments? Sound off below then check back with GQ tomorrow for his entire interview!