Brandi Glanville might have a problem with these pictures.
LeAnn Rimes, took to Instagram on Tuesday to post a few sweet father-son moments hubby Eddie Cibrian recently had with his boys Mason and Jake, who he shares with the "Real Housewives of Beverly Hills" alum.
In one candid snap, Eddie is pictured getting ready to saw a piece of wood with his eldest boy.
"School project time!" Rimes posted with the picture. "He's a damn good dad! So proud of them and the cool wooden swords and shields they are making. #creativity #schoolproject #swordandshield #stepsonlove #proudwife #proudstepmom #fathersonlove #dad #hubby."
The country singer likewise shared a second photo of Cibrian cutting his son's hair.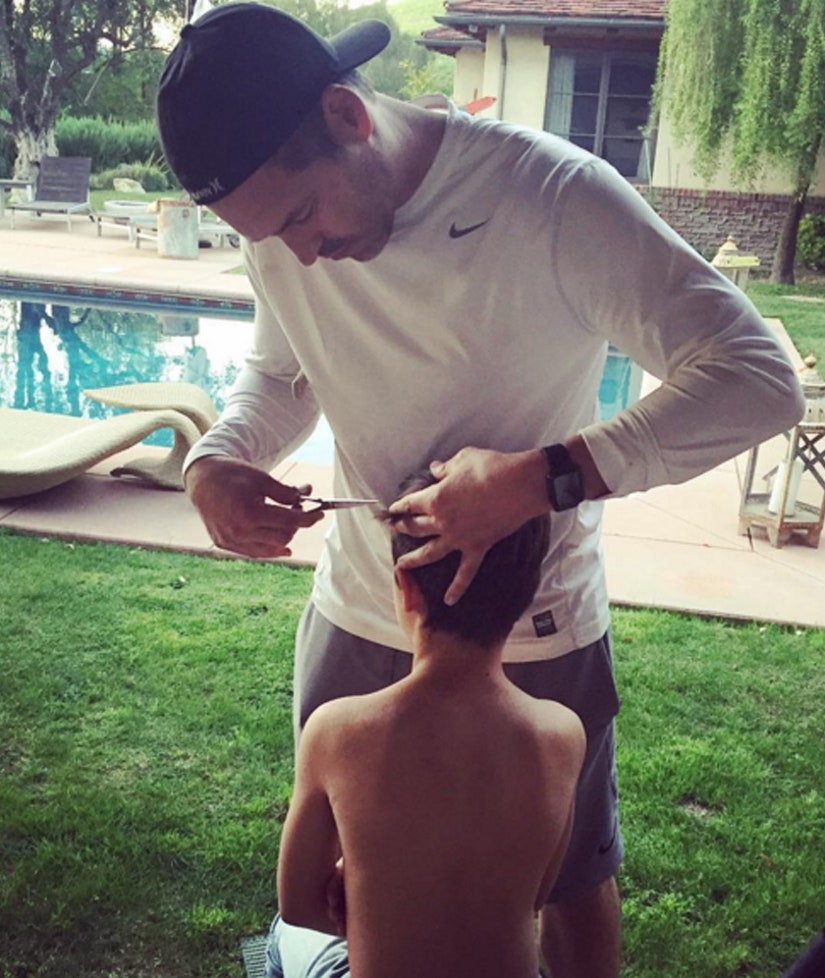 Instagram
"AND.... He's a serious hairstylist #hairstylist #dad #hubbylove #stepsonlove #sweetness #transformationtuesday @allieparonellihair he's taking over lol," she captioned the candid snap.
Though the photos seem totally harmless, Brandi has said before she'd prefer if LeAnn didn't share photos of her boys ... especially over the holidays.
"That lack of respect, I think that maybe if she had a child herself maybe she'd understand it more, it's hard but you deal with it," Brandi said in a radio interview. "I begged and tried for so many years to get things to change and they haven't, so I have to just f--king accept it that I'll see pictures of my kids on Thanksgiving in a horse drawn carriage looking perfectly happy and I'll cry myself to sleep."
What do you think about Rimes' new photos? Sound off below and check out the gallery above to see more cute celebrity kids.