Warning: cuteness overload!
Before Madonna hit the stage for a controversial concert in Brisbane, Australia on Wednesday night, the pop star spent some quality time with her kids, David and Mercy, and some adorable animals at the zoo.
The singer took to Instagram to share some sweet snapshots of her little ones cuddling up to the wildlife Down Under.
"Love at first sight!!" she captioned a picture of her son, 10, holding a koala bear in his arms.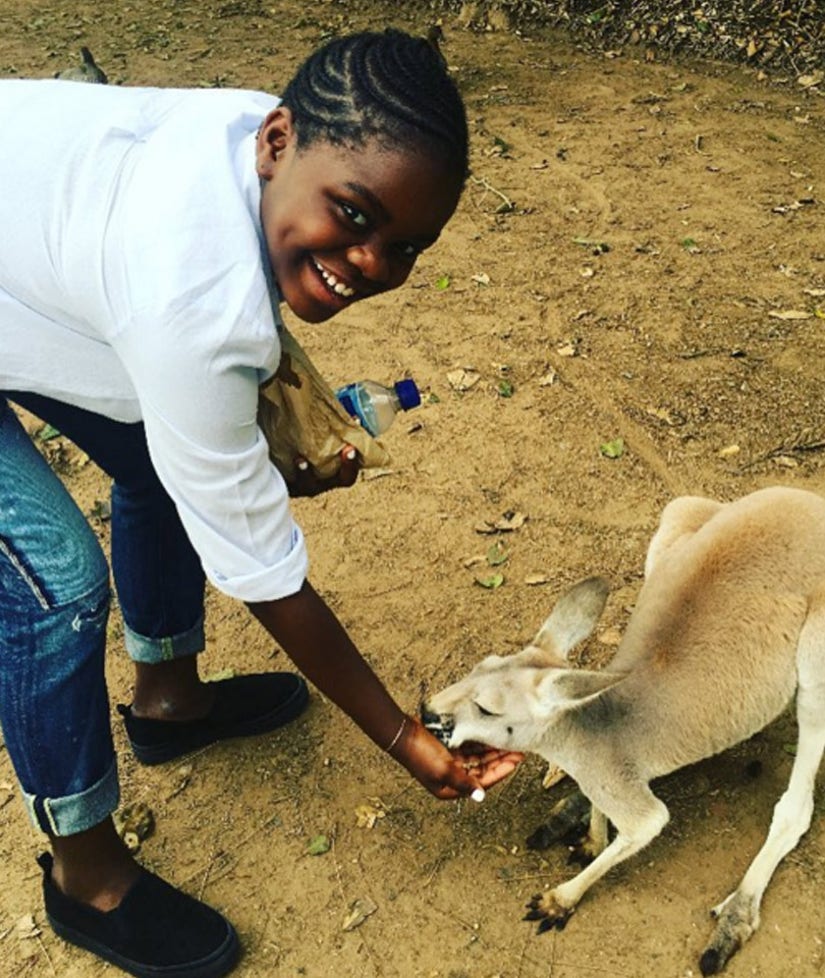 Instagram
"Mercy makes a new friend!," the proud mom added alongside a photo of her 10-year-old daughter with a cute baby kangaroo. "We love Australia!"
Later that night, The Material Girl angered fans by starting her show more than two hours late, leaving hundreds of fans stranded when the last train left the venue before she had wrapped.
During the concert, she thanked the crowd for their patience, joking they had arrived too early.
"We started late - that hardly ever happens," she said. "You were here too early. You should have taken your time doing your hair and makeup. Then I wouldn't have been late."
Madonna plays a second Brisbane concert tonight before ending her "Rebel Heart" tour in Sydney.
Let's hope she makes it there early this time!