Hilary Duff spent some quality time with her family over the weekend to celebrate her son's fourth birthday.
The "Younger" star took to Instagram to share a series of snapshots from Luca's special soiree, where the birthday boy posed for pictures with his dad, Mike Comrie, his aunt, Haylie Duff, her fiance, Matt Rosenberg, and their baby girl, Ryan.
"You....are magic my little big boy. Happy 4th birthday. My heart just explodes for you," the actress captioned a pic of her little one. "We are so proud of this boy!" she added alongside a photo with her ex-husband.
Haylie also posted a picture with her fam, writing, "Celebrating my sweet nephew Luca today! I can't believe he is 4!#HappyBirthday to the sweetest boy & best big cousin. We love you Luc! (also Ryan has a huge mouth full of food in this pic haha)."
These family gatherings are nothing new for Hilary and Mike, who finalized their divorce last year. The former couple even goes on vacation together with Luca.
"Mike and I were very in love when we met," the former Disney star told Cosmopolitan last April. "We both really wanted to get married. I'd been working since the age of 11 or 12, so making that choice at a young age seemed right for me. Maybe it wasn't, but we spent the majority of our time together really happy."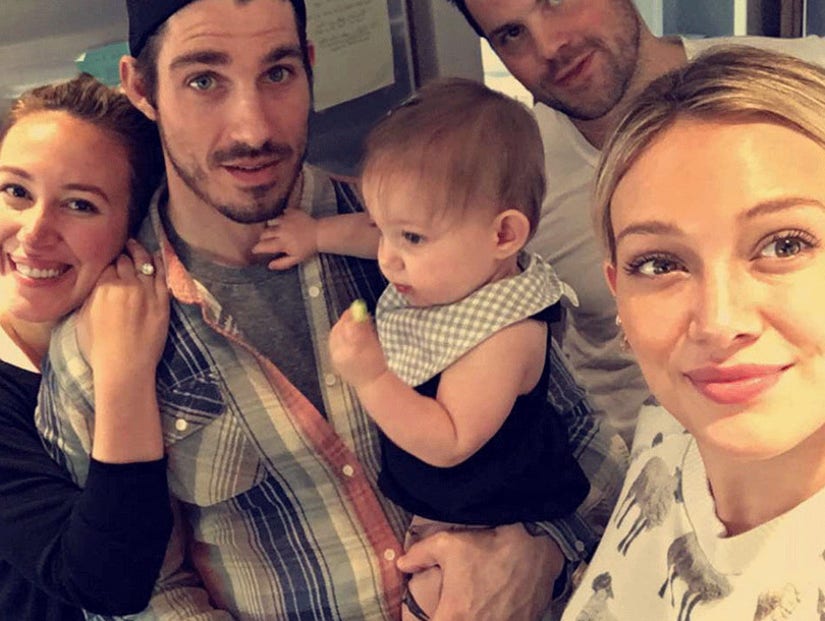 SnapChat
"It wasn't working well enough to stay together, but there was still a lot of love involved," she added. "It was just a slow set-in of us not being the match that we used to be. I'm lucky for the person he is and I am and how we decided to handle this."
"We have such a great kid, and we're both so obsessed with him," the proud mom recently told Ellen DeGeneres. "We are good friends and we laugh a lot and we have a great communication. We share pictures when one is not with Luca. Yeah, he's great. We are great and we keep on trucking."
For more of today's hottest headlines, check out the video below: