Melissa McCarthy is back in her skinny jeans!
The actress was spotted in Melbourne, Australia on Tuesday, where she was learning how to play Australian Rules Football with her husband Ben Falcone.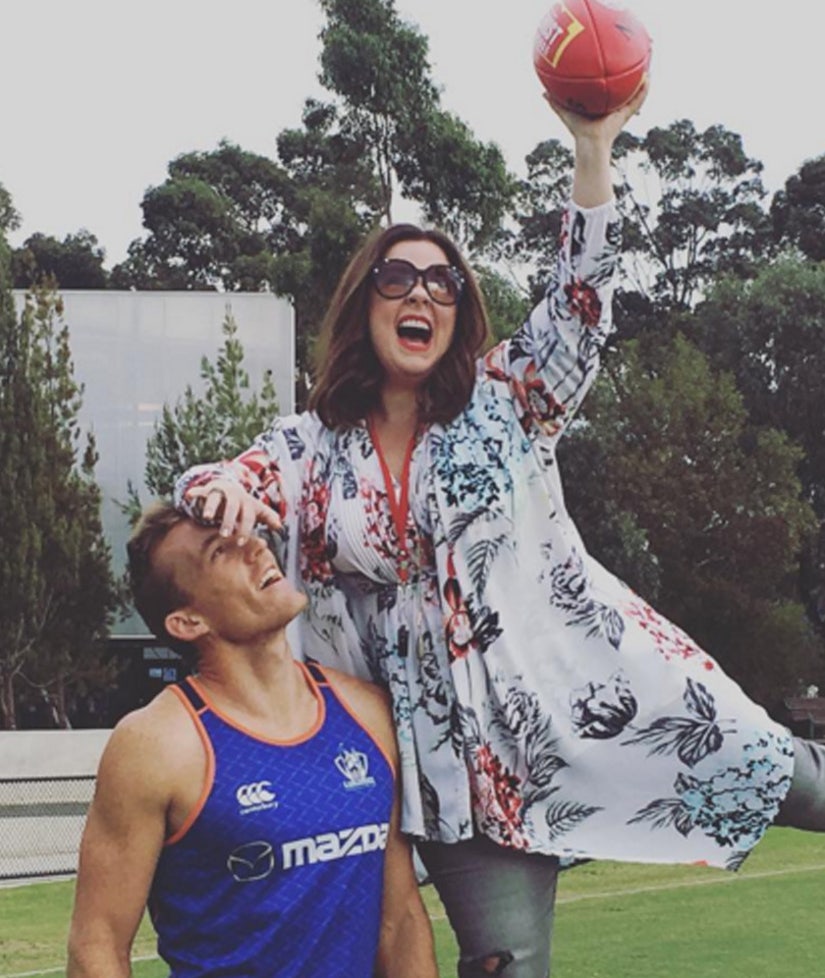 Instagram
"The Boss" star finished her look with big sunglasses and styled her hair in tousled waves.
Melissa was also spotted goofing around with her equally funny hubby on the field. The couple looked like they were having a blast as they tossed the ball around to one another.
McCarthy likewise revealed the secret to her happy marriage with Falcone at the Australian premiere of "The Boss."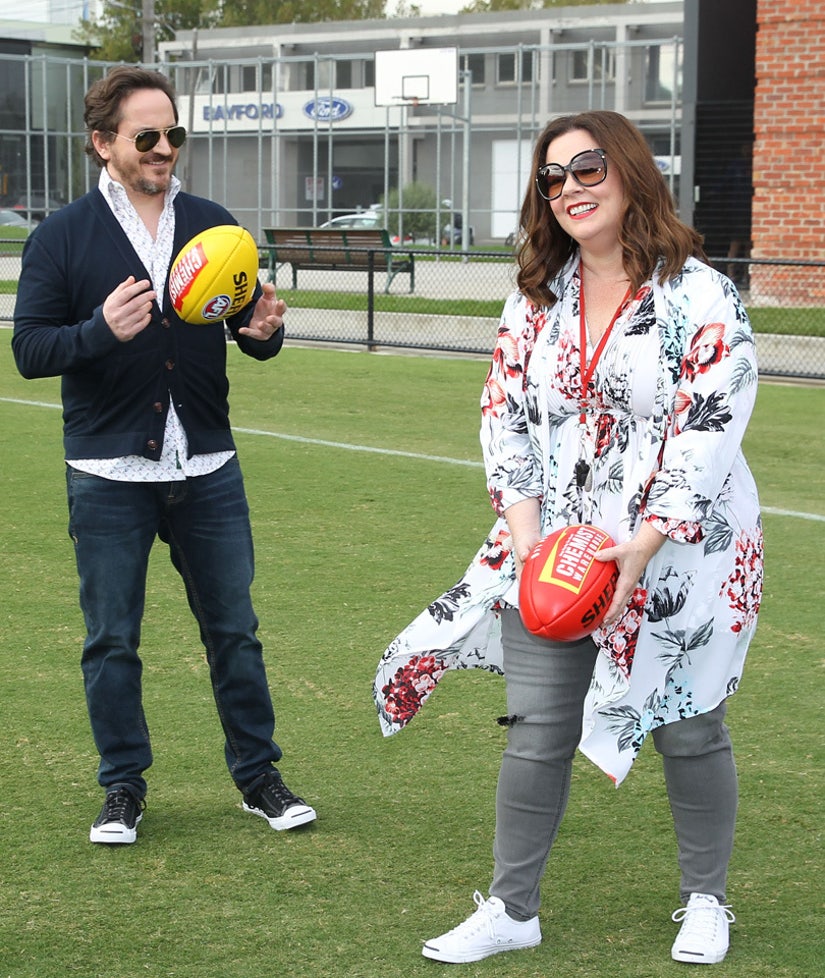 Splash News
"We have always been lucky that we have worked together for so long but we see the same thing and we have had the same goals" McCarthy told The Daily Mail at the premiere.
"I think that how we met, writing and performing together, and we love each other and respect each other and we give each other lots of breaks," Falcone added about the couple's successful marriage. "I guess there is lots of secrets!"
We love seeing these two collaborating on and off the big screen! What do you think about Melissa's latest look? Sound off below and check out the gallery above to see more celebrity weight loss!