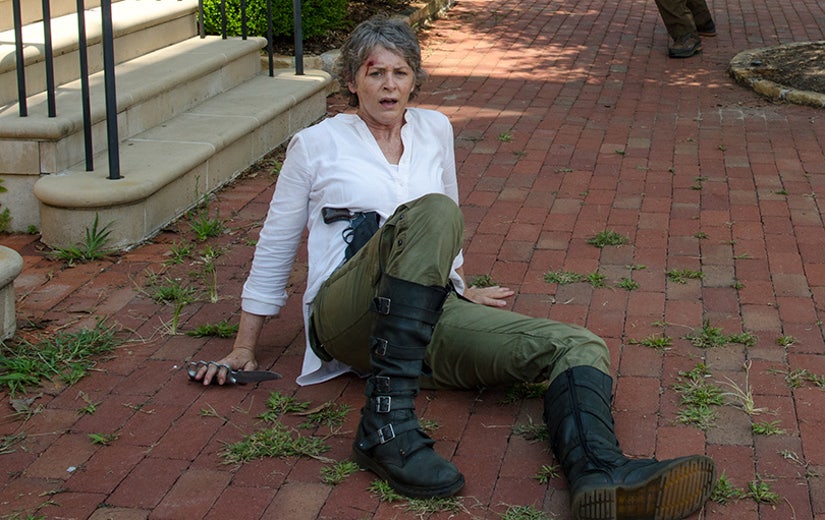 AMC
This week, quite a few different groups left Alexandria ... and it all went to hell for almost all of them.
First, Carol went rogue, sneaking out of town after deciding last week she didn't want to be close to anyone. She took off because she didn't want to kill anymore ... but that's exactly what she did (again) when she went solo.
After stealing a tricked out car and driving away from the rest of the survivors, Carol just so happens to drive right past the only other car on the road anywhere. They, of course, start shooting at her.
We quickly learn the pickup truck is packed with Saviors, who want to use her as bait to get into Alexandria. "We were just on our way to your place, we can give you a ride back," one of the men tells her, at gunpoint. "Maybe they'll let us in if you're with us."
Carol starts having a panic attack again, telling the men, "It doesn't have to be this way, you can turn back, you can go home, nobody has to get hurt."
They aren't going for it though, so she blows them all away with a gun hidden up her sleeve. The driver survives and attacks her -- but Carol finishes him off by driving a spear right though him!
The last we see of Carol, another Savior attacks her, but we later find out she left him for dead in the middle of the road. We don't see her after this, which brings us to one of the other groups to leave town.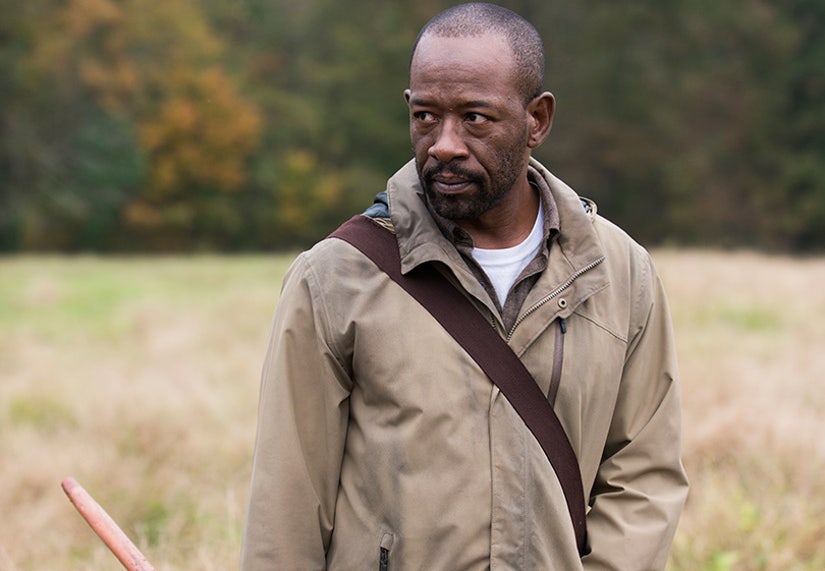 AMC
After getting turned down by Michonne for some morning nookie, Rick teams up with Morgan to track down Carol ... even though she made it clear she doesn't want anyone chasing after her.
They come across the bodies of the Saviors that Ms. Peletier left behind, Rick stabbing one of them in the head after the guy doesn't tell him any intel. The duo starts following a blood trail, as one of the Saviors starts trailing them from a distance.
While tracking Carol, they come across another survivor at an abandoned farmhouse. When the guy runs off, Rick blindly shoots at him, telling Morgan, "I don't take chances anymore." This doesn't sit well with Morgan, who finally confesses how he kept one of the Wolves prisoner ... and how it may have saved Carl's life.
"I let him live. I could have killed him, but all life is precious. I knew he could chance. We all can change," he tells Rick. He explains how the wolf then kidnapped Denise, but showed he could be good when he risked his own life to save the good doctor.
"That man, that killer, he saved her life. And then Denise was there to save Carl. It's all a circle," he continued. "Everything gets a return. I did what I did, I let him live." Of course, Denise never would have been in that perilous situation in the first place if the Wolf wasn't there, but whatever.
With that, Rick agrees to return home, leaving Morgan with a gun to defend himself.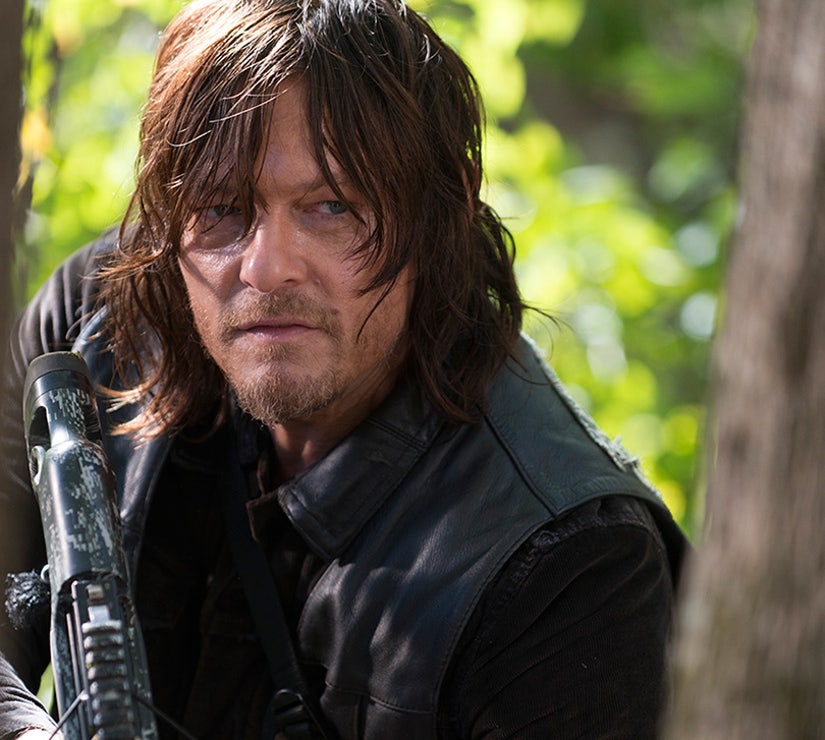 AMC
As for the last group, they're the ones that are clearly in the most trouble.
Daryl leaves on his own early in the morning, on a mission to track Dwight after his attack in last week's episode. But the tracker has a group tracking him as well -- as Michonne, Rosita and Glenn follow him in an attempt to bring him home.
Rosita brings the trio to the spot where Denise was killed, finding Daryl's bike stashed in the bushes. He's chasing down Dwight because he feels responsible for Denise's death. "I know it is [my fault]," he tells the other survivors. "Gonna do what I should have done before."
Daryl and Rosita refuse to go back home, but Glenn and Michonne start to head back. Unfortunately, the latter duo gets surrounded by Saviors in the woods. Of course, the two who AREN'T looking for Dwight are the ones who come across him first.
Rosita and Daryl later come across the other two tied up. Glenn tries to warn them, but his screams don't do the trick. Instead, Dwight sneaks up on them, says, "Hi Daryl," and then shoots him. Blood covers the screen as he says, "You'll be alright."
It's a crazy way to end the episode -- but there's no way Daryl is actually dead.
Our guess, Dwight shoots Daryl to incapacitate him for now, meaning the Saviors have Glenn, Michonne, Rosita and Daryl as hostages. With Negan finally getting introduced during next week's episode, could one of these four be on the chopping block?
Warning: The rest of this recap will include spoilers from the comics.
With Negan and Lucille being teased in the promos for the season finale, we have a feeling it'll be one of these four who gets killed by the new Big Bad. In the source material, he lines up Rick, Carl, Glenn, Maggie, Sophia, Michonne and Heath -- then bashes the pizza boy's head in at random to teach them all a lesson.
This episode moved all the chess pieces into place for what's sure to be one crazy finale -- who do you think we'll be saying goodbye to before the season's up?
Maggie cuts her hair. Fans were nervous when actress Lauren Cohan was spotted with a much shorter 'do earlier this year, thinking it meant she could change up her hair because she wasn't on the show anymore. Thankfully, her haircut was actually part of her character's storyline. Maggie says she did it to show she's just going to keep living her life -- adding, "I don't want anything getting in my way."
Shortly after her cut, Maggie then doubles over in pain -- there's something wrong with the baby!
Rick is a little too confident about the Alexandrians. During some pillow talk with Michonne, he tells her, "The world's ours and we know how to take it. Everything we need is right here, inside these walls. We're not losing any of it again. I'm not." We have a feeling he's going to be eating those words after Negan pops up.
We're incredibly nervous about the finale -- are you? Sound off below!