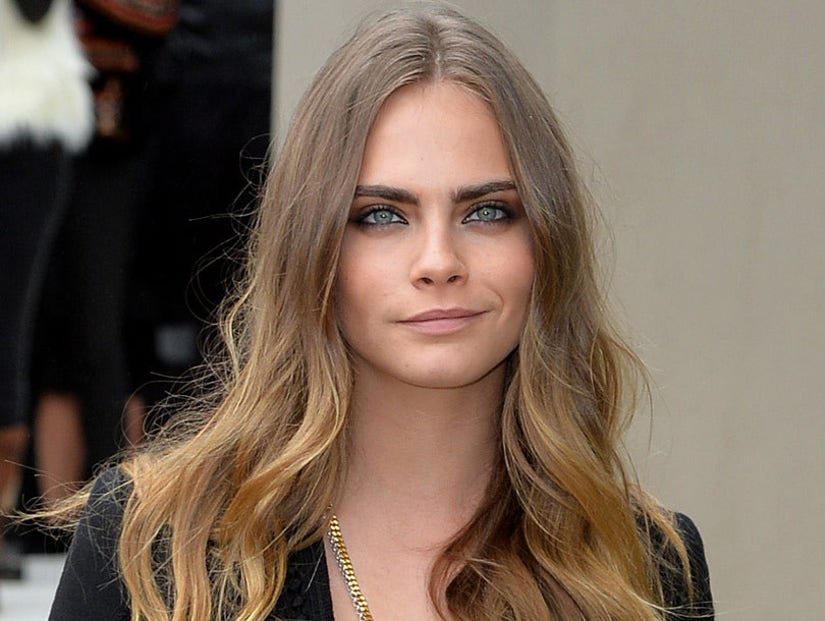 Getty
Cara Delevingne, movie star and wunderkind of European fashion, is getting candid about her struggle with depression.
The "Paper Towns" star made waves last August when she revealed to The Times of London that "I am not doing fashion work any more, after having, like, psoriasis and all that stuff."
She had some choice words for her profession back then. "Modelling [sic] just made me feel a bit hollow after a while. It didn't make me grow at all as a human being. And I kind of forgot how young I was … I felt so old."
This week, Cara's putting a name to those troubles.
The 23-year-old London native took to Twitter on Thursday to insist that "I never said I was quitting modeling."
In subsequent tweets, she continued, "I do not blame the fashion industry for anything," and explained, "I suffer from depression and was a model during a particularly rough patch of self hatred."
"I am so lucky for the work I get to do," she clarified, "but I used to work to try and escape and just ended up completely exhausting myself."
"I am focusing on filming and trying to learn how to not pick apart my every flaw. I am really good at that," she noted drily.
Well, for all her troubles with illness, focusing on filming has certainly paid off: you can catch Cara as the supervillain Enchantress in the upcoming "Suicide Squad," out August 5th!
What do you think of Cara's remarks? Let us know in the comments!