We're about to tell you something that will make you very jealous of Emilia Clarke: She's seen Jason Momoa's manhood.
While we never got to get a good look at it when he played Khal Drogo on "Game of Thrones," Khaleesi did -- and now, she's spilling about his impressive package while also talking about the disparity between male and female nudity on the HBO show.
"Oh, I did [see it]. I saw his member, but it was covered in a pink fluffy sock," she says in the new issue of Glamour. "Showing it would make people feel bad. It's too fabulous."
"I don't know why [there's not more male nudity]," she continues. "But I'd like to bring your memory back to Mr. Michiel Huisman [Khaleesi's love interest in seasons four and five] and I copulating for the first time, which began with me saying, 'Take off your clothes,' and then you got to see his perfect bottom."
We remember and we thank you. In fact, many of the show's viewers are probably thanking her -- as it was revealed the audience skews 40% female.
"I love that so many women watch the show. If you look at 'Game of Thrones' on face value — blood, tits, dragons, swearwords — you're like, 'Oh, this must be for guys.' But if you take that away, the story lines are fascinating depictions of the struggle for power. And women are in on that conversation."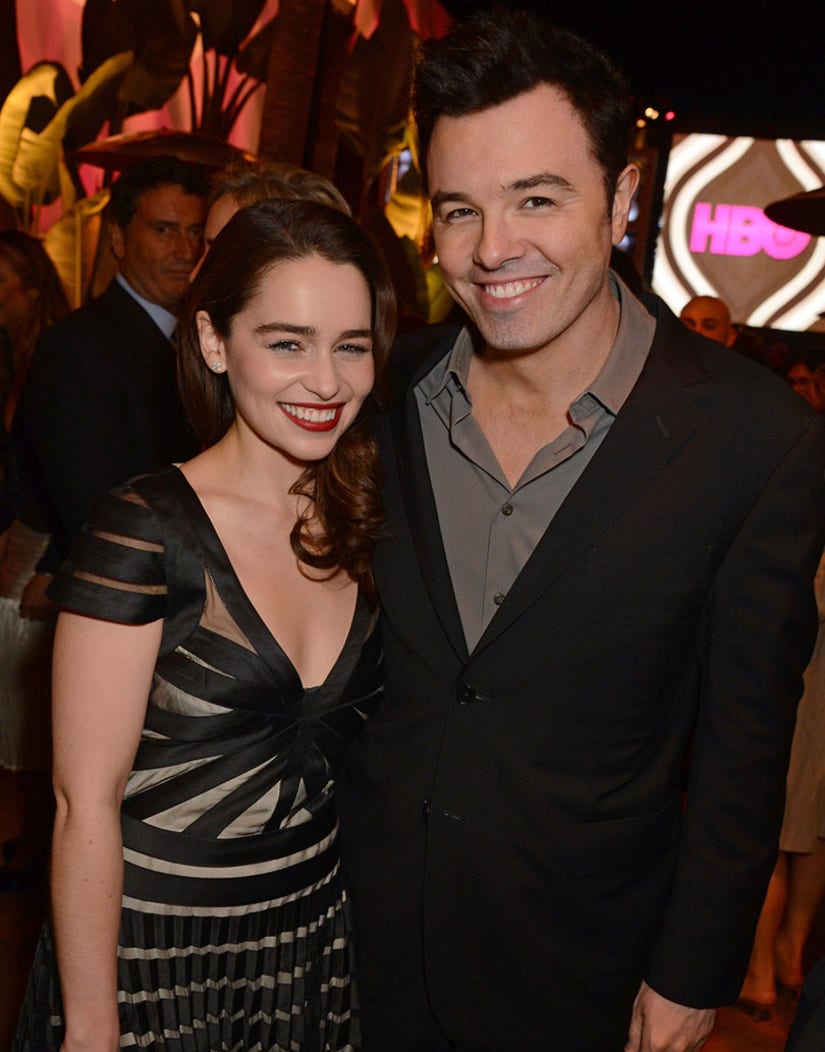 Getty
The 29-year-old actress also briefly opens up about her relationship with ex-boyfriend Seth MacFarlane, who she dated from 2012-2013, and what it's like dating in the public eye.
"Well, a con is you have strangers giving you love-life advice like, 'I'm a big fan of the show, and I'm not sure what you're doing with that guy,' which I didn't react well to," she says. "That happened in New York when Seth and I were together. This guy started to give me advice: 'Can I get a selfie? And by the way…' Unh-unh, bro."
These days she says she's "just chilling" when it comes to her love life, adding "I've got a good thing going."
Check out the full interview over at Glamour. The May issue hits newsstands April 12.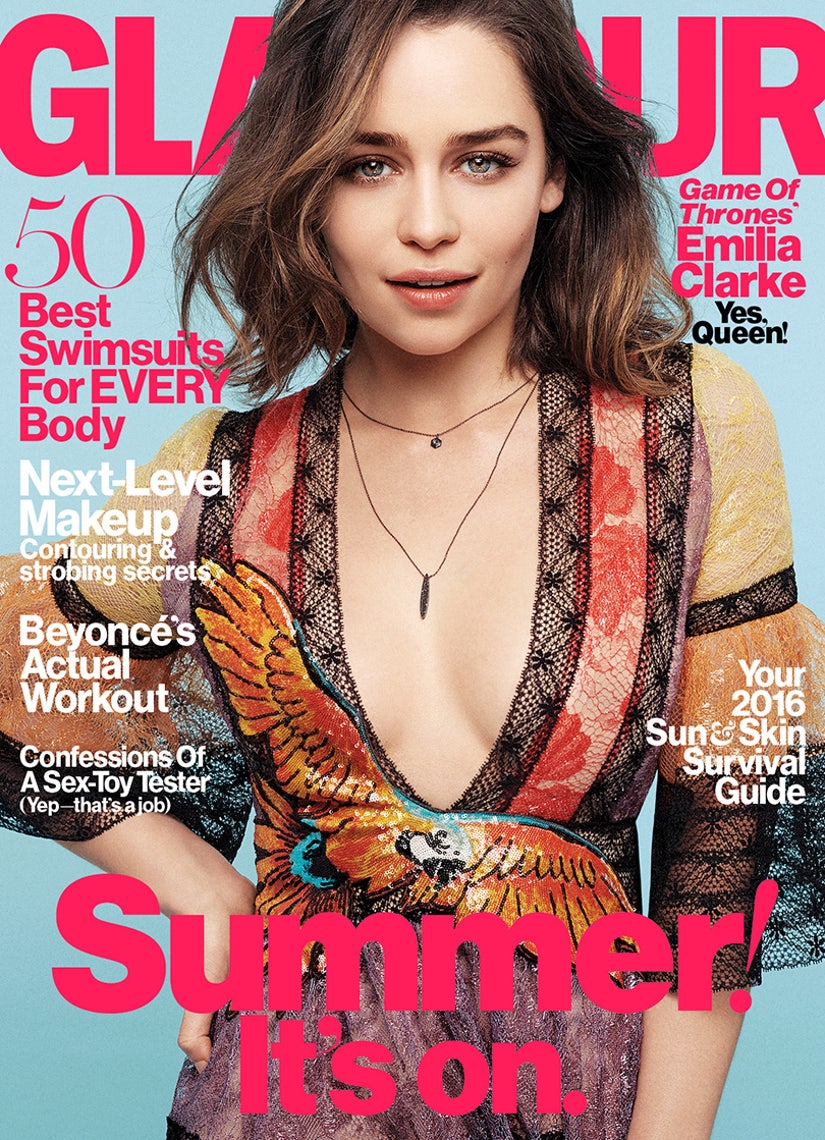 Steven Pan