Even Kate Hudson feels the pressures of parenthood.
The actress penned an essay titled, "Sometimes I Feel Like a Bad Mom," for the May issue of InStyle magazine, where she discussed some of the ups and downs of motherhood.
While we're sure the actress feels blessed to have two healthy and happy boys, she says some days are harder than others.
"Some days I feel like I should win best mom of the day award, and some days I find myself doing strange things that don't have any real purpose, in faraway corners in my house, and I realize I am literally and deliberately hiding from my children," the 36-year-old wrote.
"Even as I write this, I am traveling for a week away from my children to promote my book, Pretty Happy, and I'm so happy to have some time to myself and excited to have this experience," she continued.
Although the "Mother's Day" star cherishes her brief moments alone, she always misses her boys Ryder, 12, and Bingham, 4.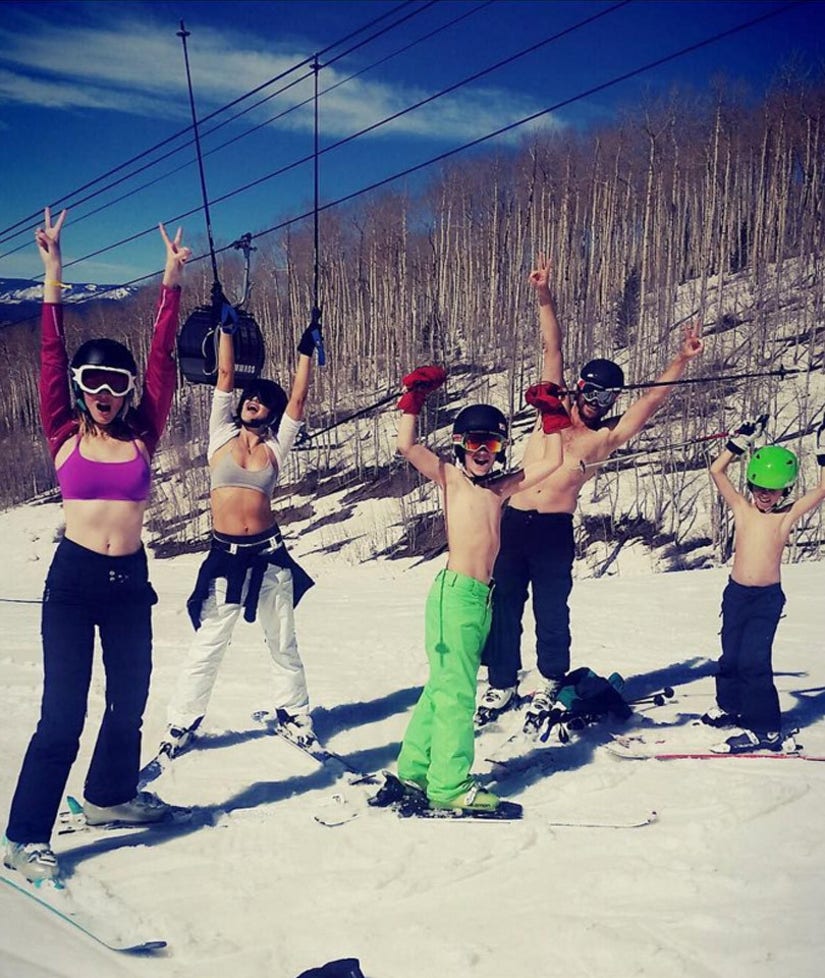 Instagram
"There's this tight, pulling sensation that never goes away that it comes at the cost of missing a week of my children's lives, and it aches," she confessed.
Hudson does try to spend as much time as possible with her children -- she even just took the boys skiing for their spring break (above).
And at the end of the day, Kate says finding that perfect balance between motherhood and her professional life is what keeps her sane.
"[But] I wouldn't be the best mom I could be if I didn't follow my creative endeavors," she explained. "I would feel an emptiness that would be felt in our home. So a stay-at-home mom will never be my life and that will never be my kids' experience of me."
What do you think of Kate's candid comments? Sound off below and check out the gallery above to see more cute celebrity kids!
Waiting for your permission to load the Instagram Media.